Small firms impacted by the coronavirus pandemic can apply for one of 100 fully funded internships in a scheme run by the University of Bristol.
The university hopes the £125,000 scheme, which it is funding partly from alumni donations, will help struggling businesses while also giving students vital work experience.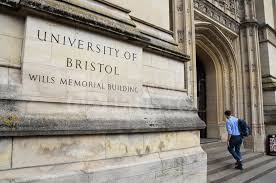 The COVID-19 SME Internship Fund is open to any small-to-medium enterprise (SME) – including charities, social enterprises and start-ups.
The internships are offered to current University of Bristol students and those who graduated in the past 15 months.
More than 100 small Bristol firms benefited from a similar scheme last year, including some of the city's most innovative small firms such as indoor farming pioneer LettUs Grow, robotics firm Indus Four, Learning with Parents, which helps parents get engaged with their children's schooling, creative software platform Stornaway and GapSquare, the innovative firm that has developed software for pay transparency, gender and ethnicity pay gap analysis.
Magazine and website Bristol 24/7 was also among last year's cohort. Editor Martin Booth said: "We were delighted to welcome a University of Bristol graduate to Bristol24/7. She made a tangible difference to our small editorial team and was an integral part of our newsgathering operations despite the challenges of remote working.
"To have the opportunity for a funded internship is one that we will undoubtedly take again. I have no doubt that the calibre of both University of Bristol students and recent graduates will once again ensure that we can give them invaluable real-world experience while they become a genuine asset to the work that we do."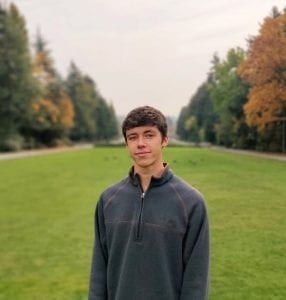 Interest in the scheme was extremely high, with more than 2,000 applications from businesses, students and recent graduates.
One of last year's interns was Joe Abbott, who worked at Scribeless, a tech start-up that uses artificial intelligence (AI) and advanced printing technology to create handwritten letters. The firm was launched in 2018 with the help of the university's careers service.
Joe, pictured, said: "Having just completed my integrated master's degree in chemistry, I was able to use the analytical and research skills I developed to transition smoothly into a role in data analytics and marketing strategy.
"With no prior experience of marketing, and little knowledge of how a start-up like Scribeless runs day-to-day, I was able to see the inner workings of the business and the hard work that the team does to ensure the quality of products are continually improving and being delivered to happy customers."
Last year's success has led to the scheme being expanded and it is now also open to businesses outside Bristol if they can offer remote working.
Preference for funding will go to firms that show how they have adapted to the pandemic and how they will benefit from hosting an intern. Extra credit will go to businesses that can keep the intern on beyond the funding period.
University of Bristol pro-vice chancellor for student experience, Prof Sarah Purdy, said: "We've been funding student internships for nearly 10 years, as we do all we can to support our students to be as employable as possible.
"It's been great to hear first-hand not just how much the students enjoy their time at these SMEs, but also how their skills and fresh approach can really make an impact to the organisations involved."
Of the £125,000 fund, £75,000 was donated by University of Bristol alumni.
For more information on the scheme, visit the Careers Service webpage