A groundbreaking project supporting the expansion of creative technology in the West of England is seeking people working in the field of automation to apply for one of 24 paid fellowships.
The South West Creative Technology Network (SWCTN), a £6.5m government-backed initiative led by UWE Bristol in partnership with Bristol's Watershed media centre, is entering the second of its three, year-long programmes.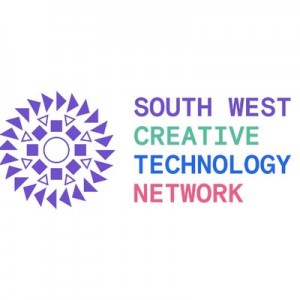 Each of these explores different creative technology themes – immersion, automation and data – with automation beginning in April.
This 12-month programme offers 24 research and development (R&D) fellowships to experts in their field, from academia and industry, worth £15,000 each.
As well as the bursary, fellows receive technical and critical support, as well as access to professional and peer contacts in the arts, technology and academic sectors.
Each programme's cohort is made up of eight creative industry fellowships, eight academic fellowships and eight 'new talent' fellowships at graduate level from across the South West.
After an initial three month 'deep thinking' exercise has been completed and the fellows have shared their learnings, there is a call for prototypes, an R&D phase and an industry showcase to finish each year. The entry deadline for the latest theme intake is January 31.
SWCTN is also supported by Bath Spa University's Centre for Cultural and Creative Industries (CCCI), whose director Kate Pullinger, pictured, said: "This is a cross-sector programme, which means fellows could be working in any industry, from agriculture to hi-tech health. Whichever sector you're from, we're here to support you through the application process and, if you are successful, beyond."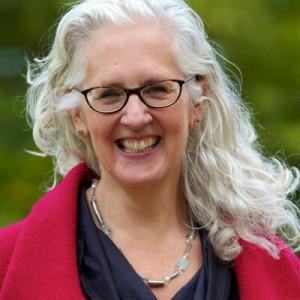 The university's Professor of Digital Media Art and Design, Anthony Head, is currently a fellow in the first SWCTN cohort, exploring the theme of creative technology and immersion.
His initial area for research is in creating a comparative demonstration which looks at the differences in user experience between different forms of 3D immersive media. This is specifically on how the same project shown through different media, for example mobile VR, high-end VR or 360 video, impacts the depth of immersion for the end users. It is also looking at ways in which certain negative experience issues can be reduced, for example nausea in those wearing VR headsets.   
He said: "SWCTN is a flexible, part-time and subsidised initiative that provides opportunities to think deeply about a topic you care about and to meet other like-minded people who can bounce ideas around with.
"It's helping me and other fellows in this first cohort to develop our expertise and broaden our own thinking, which in turn will hopefully make a meaningful difference and create lasting impact for the topics that we are exploring."
SWCTN is also supported by the University of Plymouth, Falmouth University and the Kaleider arts centre in Exeter.
The £6.5m grant is part of Research England's Connecting Capabilities Fund, which supports university collaboration and encourages commercialisation of products made through partnerships with industry.
While SWCTN is rooted in the creative industries it aims to make connections across other sectors. The network's aim is to generate shared knowledge, boost creative thinking and expertise and create new commercial products and services that no-one has thought to make before.
To discuss becoming an automation fellow in the next SWCTN cohort, contact Kate Pullinger on k.pullinger@bathspa.ac.uk
For more information on SWCTN visit: https://bit.ly/2zIUue1