Pukka Herbs, the Bristol-based highly ethical herbal tea and supplements business, has been snapped up by global grocery and household products giant Unilever in a deal that has brewed up strong feelings in the organic food industry.
Unilever, whose brands range from Domestos to Marmite as well as PG Tips and Liptons, insisted it would not change Pukka's strong ethical stance.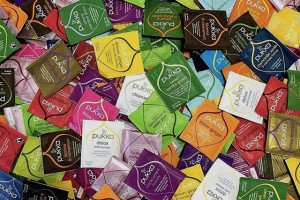 The busines, founded in 2001 by Tim Westwell and Sebastian Pole, has always used 100% certified, organic and ethically sourced ingredients, with a health and wellness philosophy centred on benefitting people, plants and planet.
Unilever said this represented a "clear synergy with [our] own sustainable living plan". Mr Westwell said he had received "solid iron-clad commitments" from Unilever that it would not change Pukka's approach to business.
But some commentators questioned whether being part of a multi-billion pound global concern – with its emphasis on maximising the value of its brands in consumer markets – could sit alongside Pukka's well-known and long-established ethical stance.
They point to the similar takeover of ethical chocolate firm Green & Black by Cadbury, Coca-Cola acquiring a 90% stake in smoothies firm Innocent and, further back, Body Shop – all moves that critics claim diluted their strong ethical beliefs.
Unilever said Pukka was now the fastest-growing organic tea company in the world, with annual sales of more than £30m and growth of around 30%.
According to a Euromonitor report last year, the herbal, fruit and green tea market is currently worth €1.6bn – and trends suggest it will continue to grow globally.
Unilever said Sebastian Pole, a master herbsmith, and Tim Westwell had agreed to stay on to help drive Pukka's global expansion.
The brand is known for its exotic flavours such as turmeric gold as well as cleansing and detox teas. The pair set up Pukka in 2001 after Mr Westwell placed an advert in Bristol magazine The Spark asking for help to grow a business in a "wealthy in a sustainable and healthy way". Only Mr Pole replied.
They each invested £2,500 each and borrowed £10,000 from the bank to launch Pukka Herbs.
Unilever refreshment category president Kevin Havelock said: "Pukka has strong values and a clear purpose that aligns fully with our own sustainable growth model. There's a clear strategic, philosophical and cultural fit for us.
"Both of us believe in business being a force for good in society. Tim and Sebastian have cultivated Pukka into a successful business without compromising their ingredients or their ideals.
"The acquisition strengthens our tea business, addressing a gap in our portfolio. Pukka is a premium player in the natural, organic, health and wellness segment which is fast-growing, attractive and scalable. We look forward to bringing Pukka to even more consumers."
Mr Westwell said: "From day one, our mission was to connect more people with the incredible power of plants and herbs. Sixteen years later, with 1.5bn Pukka teas enjoyed, we've made huge progress – and it's just the beginning."
Mr Pole added: "Choosing Unilever came down to two fundamentals: scale and sustainability. It is a leader in social and environmental change and it wholeheartedly embraces Pukka's beliefs.
"So, there's a meeting of values. Pukka will remain 100% organic and a champion for fair trading through pioneering schemes like Fair for Life, and continue to donate 1% of its sales to global environmental charities. With Unilever, we have new levels of reach and opportunity."
Terms of the deal were not disclosed. The takeover was confirmed as Pukka prepares to relocate its office from Whitchurch, South Bristol, to Keynsham, where it will move into 17,000 sq ft of refurbished space in the former Cadbury chocolate factory.