Bristol's Bottle Yard Studios has attracted two more businesses as it strengthens its role at the heart of city's creative and film industry.
Award-winning kit hire and post provider Films@59 and live content technology specialist Loop Streaming and Productions bring the number of firms at the hub to 24.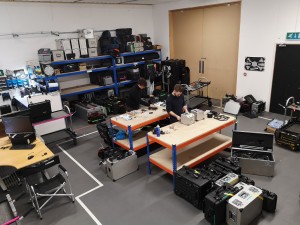 Films@59's new Bottle Yard branch, pictured, provides camera, sound and lighting equipment rental to productions based at the studios, as well as client storage for kit during shoots, while Loop has a team of five staff based in its new headquarters, coupled with regular freelancers across the country.
On-site tenants at The Bottle Yard, a former winery and bottling plant in Hengrove owned and operated by Bristol City Council, offer a wide range of services including creative, digital, technical and audio/visual expertise, grips, transport, structural, fire and safety assistance.
It is also the largest film and TV production hub in the West of England with an output ranging from The Crystal Maze to Hellboy, and Poldark to Eric, Ernie & Me.
Site director Fiona Francombe said: "I'm delighted to welcome these two additions to our permanent tenant community. Films@59 are incredibly well respected, to have them officially established on site is a great boost for our industry reputation.
"Their services complement the equipment hire offered by our existing tenants Video Europe and Visual Impact, meaning we now have an even wider range of kit immediately available on site.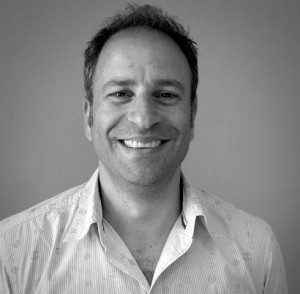 "As the first regional post house to gain Albert certification for sustainable policies, they are also on board with our aims to encourage lower carbon emissions in TV/film production.
"Loop are an exciting company leading the way in new broadcast solutions for live content, they add an innovative new specialism to the range of services our tenants offer."
Films@59 business director George Panayioutou, pictured, said having a permanent presence at The Bottle Yard Studios was well overdue for the firm.
"We have provided camera kit and rushes management to a number of productions based there in the past few years, including Sanditon, Poldark, Trollied, The Spanish Princess season one and The Living and The Dead.
"We're delighted to open our new branch there – it shows our commitment to our clients, puts us even closer to them and helps us provide the high level of service they expect."
Founded in 1990, Films@59 is an award-winning pre and post-production house with sites on Whiteladies Road and Cotham Hill, at Brockley in North Somerset, and Cardiff.
Delivering across all genres, the company is known for its achievements in high-end broadcast, particularly in factual entertainment, natural history and scripted drama. It provides camera kit rental, DIT services, data management, workflow design and full picture and sound post-production, to a growing international client list including Netflix, BBC, Disney and National Geographic.
Recent productions include Seven Worlds One Planet (BBC Studios NHU/BBC One), Ultimate Survival WWII (Icon Films/Nat Geo), Dancing with the Birds (Living Planet Productions/Netflix), The Great British Bake Off (Love West/Channel 4), The Wonderful World of Baby Animals (Blakeway Productions/Channel 5), Expedition with Steve Backshall (True to Nature/Dave), Animal Babies: First Year on Earth (BBC Studios NHU/BBC Two).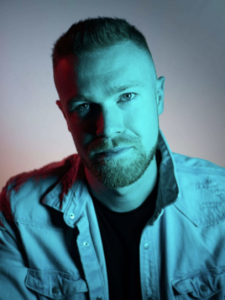 Loop director and head of production Nick Oldfield, pictured, said: "Moving to The Bottle Yard Studios came at the perfect time for Loop. Over the past two years our client base, equipment and staff numbers has grown at a rapid pace – this meant we were at bursting point in our previous Clifton office. The move has, almost instantaneously, improved staff productivity, workplace enjoyment and the overall morale of the company ten-fold.
"Everyone at Loop is excited to be surrounded by like-minded professionals from the other businesses based here. I have no doubt that our specialities and professions will cross paths leading to working together on projects. As we continue to grow as a company, the whole team are looking forward to being part of such a vibrant new Loop HQ."
Founded in Bristol in 2017, Loop specialises in providing broadcast services for industry-standard live productions at a fraction of traditional broadcasting costs. It achieves this by using cutting-edge technology; combining IP based networked vision mixers, robotic and manned cameras and fully bespoke graphics packages with linear television and online encoders.
This removes the need for large outside broadcasting trucks and expensive satellite uplinks. Loop also offers the ability to encode simultaneously to multiple platforms as well as assisting with cloud-based transcoding and internet connectivity.
It works predominantly in the sports industry with a global client base that includes BBC Sport, Sky Sports, Matchroom Boxing, Eurosport, World Snooker and the Professional Darts Corporation. Away from sport, Loop has worked alongside Facebook, London nightclub Fabric and a number of TV shopping channels.