TV presenter Miranda Krestovnikoff is to join in the fun during the first Bristol Giving Day, the city-wide fundraising event hosted by Quartet Community Foundation next Wednesday. 
Miranda, pictured, known for her natural history and archaeological programmes including BBC2's Coast series, will visit firms as they raise funds for city charities and voluntary groups during the day.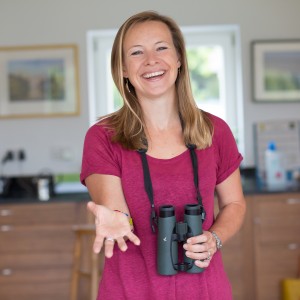 The trail-blazing nature of Bristol Giving Day appealed to Miranda, an alumna of the University of Bristol. She said: "Bristol has given generously to me and I'm excited to have the opportunity to give something back, through this fabulous initiative."
Miranda will be at Temple Quay, where a climbing wall challenge is being staged by Bristol Giving Day sponsors law firm Burges Salmon, Bank of Ireland UK and student accommodation group Unite. And she may be tempted to try out circus skills with Circomedia at Portland Square.
Miranda said: "I'm no good at juggling and the thought of going on a flying trapeze is too terrifying but I'm really excited to cheer on high-flying people who're giving these great challenges a go – all in the name of raising funds for people who really need our support."
She will also visit Ifamax Wealth Management, which is offering free financial guidance sessions throughout the day at its Redcliff Steet offices. Other firms will be baking cakes and having a bop at a silent disco staged by City of Bristol College.
Bristol Giving Day is staged by Quartet Community Foundation, the independent charity that works across the West of England to support local philanthropists in their charitable giving.
It aims to support the hundreds of small charities operating in the city that are directly addressing local issues yet are often overlooked in favour of the big national players – some 90% of all charity donations go to just 7% of charities.
There is still time for businesses to sign up and join in. For more information, ideas and inspiration visit www.bristolgivingday.co.uk
Photo of Miranda Krestovnikoff by Frances Gard