Bristol-based pioneering hand-tracking software firm Ultraleap is continuing on its mission to remove boundaries between physical and digital worlds by recruiting the former group head of TV product at Vodafone.
Miguel Rodrigues, pictured, joins Ultraleap as senior vice president (SVP) of product from Kaltura, a video streaming company that listed on the NASDAQ in 2022.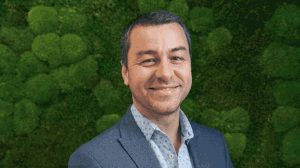 Prior to that he led Vodafone's global TV business and has extensive experience in the different ways people experience TV and media content as well as in building and leading global product organisations.
Reporting to Ultraleap CEO Tom Carter, he will provide strategic leadership in the development of the firm's world-class products and services, ensuring they offer customers the best experience possible.
He will also lead the product teams in areas such as XR (extended reality), out of home – which includes touchless kiosks and terminals – and automotive, where Ultraleap is working with car manufacturers on touchless controls.
A spin-out from the University of Bristol and now employing more than 150 people across Europe, North America and Asia, Ultraleap has developed innovative technology that uses ultrasound to create tactile sensations in mid-air.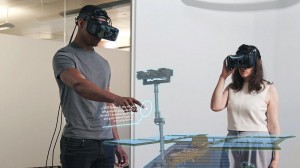 These sound waves, from a collection of small ultrasonic speakers, are focused onto the user's hands, causing the skin to vibrate and elicit the sensation of touch, pictured.
Other growth areas for its technology include industrial automation, consumer electronics and entertainment.
Tom Carter said: "Miguel joins Ultraleap at a crucial point in our scale-up journey as we look to bring our technology to even more products and into the hands of more people.
"His proven background in leading product teams will amplify and grow the excellent people we already have in our product team and bring a different perspective to the executive team.
"With experience in transforming the way people experience and interact with content, Miguel is well placed to help Ultraleap ensure that anyone, anywhere can use hand tracking and mid-air haptics technologies."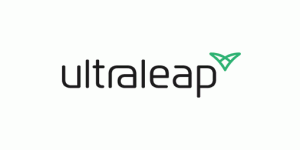 Miguel added: "I've always been focused on how to build products that people love and how to bring simplicity to the way consumers interact with them.
"Ultraleap is creating ground-breaking technologies that I believe are essential to the way consumers will engage with the content of tomorrow. I can't think of a better place to be building the future.
"I've had the honour of working with and leading some of the most amazing and talented people in technology and I can already tell Ultraleap will be no different. I'm very glad to be joining the team to help the company in the next step of its journey."