National law firm Clarke Willmott, which has one of the largest of its seven offices in Bristol, has made three senior appointments as it looks to build on its most successful year ever.
The firm's 2021/22 revenues rose by 12% to £59.6m on the previous 12 months while it has also elected a new CEO, Peter Swinburn, who takes over on 1 May, and is to relocate its Bristol office later this year.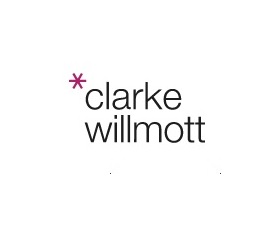 The trio of new joiners are head of ESG (environment, social and governance) Karen Higgins, internal communications manager Rachel Ramsay and head of communications Sarah Brickell.
Karen spent 18 years at accountancy group Grant Thornton UK – the most recent 12 as its head of sustainability. She is also a board member of Green Element, an environmental consultancy.
Clarke Willmott said her arrival reflected the long-term strategic importance of ESG to the firm.
Rachel, who has spent more than 25 years in publishing, journalism and internal communications, is an expert in building employee experience and culture using innovative channels.
She is also a member of the Institute of Internal Communications' Professional Development Advisory Board and joined Clarke Willmott from St John Ambulance, where she was internal communications and engagement manager.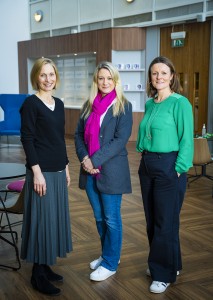 Meanwhile Sarah has 20 years'-plus experience in marketing, predominantly in financial services. She previously worked for M&G Wealth in Bath as a senior marketing communication manager.
In her new role at Clarke Willmott she has a board remit on all external communications at the firm.
Clarke Willmott CEO Stephen Rosser, who will step down on 1 May after 13 years in the role, said: "As a firm, we are enjoying strong and improving financial performance as well as being acknowledged for our strong client and people-focused culture, leadership and commitment to a positive work-life balance for staff.
"ESG is of critical strategic importance in all of this and Karen's appointment will support us in shaping an ESG strategy which is core to our business."
He said her role would include developing plans to reach net zero together with looking at how the firm could maximise its social value within the communities it served.
"As Clarke Willmott continues to grow it is paramount that our people are communicating with each other effectively, so Rachel's internal role is crucial, particularly with hybrid working having become such a central part of our culture," he added.
"Sarah's appointment means we will have a more effective mechanism for sharing and highlighting the knowledge and expertise that we can provide for clients, their families and their businesses."
Clarke Willmott's Bristol office in Bath Street – home to around 300 staff, including more than 40 partners – is shortly to relocate to more sustainable space on the top floors of the flagship Assembly C building on Temple Way.
The firm also has offices in Birmingham, Cardiff, London, Manchester, Southampton and Taunton.
Pictured above: Clarke Willmott's new arrivals. From left: Rachel Ramsay, Sarah Brickell and Karen Higgins