Three new trustees have been appointed to the board of Bristol & Weston Hospitals Charity, the official charity partner for University Hospitals Bristol & Weston NHS Foundation Trust.
The charity, formed last year through the merger of Above & Beyond and Weston Area Charitable Trust, was keen to add additional relevant skills and experience to support its ongoing development and strategic priorities.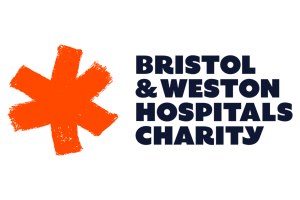 It engaged Pill-based Moon Executive Search to attract high-calibre individuals for the new roles, which have increased the number of trustees to 12.
The three new trustees are:
Clare Titley, director of philanthropy at Arts Council England. She brings significant grant-making and charity governance experience and skills, as well as an insight into fundraising across a range of organisations including the arts and cultural sector. Bristol & Weston Hospitals Charity supports many arts and culture initiatives which improve the wellbeing of patients and NHS staff.

Carlos Leira, global chief technology officer for Computershare, the Bristol-based specialist financial services group, Carlos has previously worked in a number of international roles in fintech and tech-related businesses, including Bristol-headquartered mobile phone giant Orange.

Terry Rice, recently retired managing partner of accountancy group Tilney Smith and Williamson. Terry is also a board trustee of The Bristol Drugs Project as well as having a keen personal interest and affiliation with Weston General Hospital. He said: "I am looking forward to working with such a talented group of trustees. Recent events have shown just how key to the community is our NHS and the opportunity to support their work is a privilege."
The charity works with the local NHS to provide healing environments and spaces which provide dignity, privacy and empathy to patients and their families to 10 hospitals in Bristol city centre, South Bristol and Weston-super-Mare.
It also funds world-class technology, treatments, knowledge and medical research and champions equitable access for all patients.
In the year prior to their merger, the charities raised more than £1m.
Bristol & Weston Hospitals Charity chief executive Paul Kearney added: "Working with Moon was an extremely beneficial exercise and we are delighted to have attracted three trustees who bring a range of diverse experience and skills which will help us develop our strategic plan over the coming years.
"Supporting the region's largest NHS Trust, its patients and families and its staff remains a key challenge post-pandemic and demand for services and the impact of the pandemic has placed even greater pressure on these services and our NHS staff."
For more information on Bristol & Weston Hospitals Charity, visit bwhospitalscharity.org.uk