Tributes have been paid to entrepreneur Richard Pepler, the founder of three Bristol-based asset finance firms, who died earlier this month.
Richard, pictured, was well-known and respected in the financial services sector having set up Bibby Factors, Ultimate Finance and, latterly, Optimum Finance.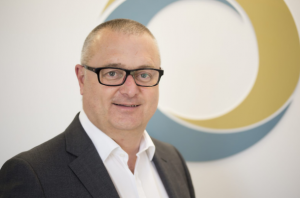 Born in Newent, Gloucestershire, in 1960 and brought up in Portishead, Richard began his career working as a cashier at Barclays Bank.
Having developed Bibby Factors into a major player in the invoice financing market he left to set up Ultimate Finance – the fact that both are still going today stands as testament to his entrepreneurial skills, colleagues said.
After almost 10 years at Ultimate Finance and having taken the business from inception to flotation in December 2011, he was determined to have one more stab at building a business.
He left to set up Optimum Finance in 2016 with the backing of investor JRJ Group. Optimum has since grown exponentially to employ more than 40 people at its head office in Bristol, with sales staff across the UK.
The Optimum Finance team and JRJ Group have expressed their sincere condolences to Richard's family.
Optimum CFO Scott Braybrook said: "Richard will be sorely missed by the many people with whom he worked.
"I would like to thank everyone who has been in touch to share kind words and memories of Richard. Our team at Optimum Finance is now focused on continuing to grow the business – it's what Richard would have wanted and is the best way we can pay homage to him.
"We are also discussing other ways that we can pay tribute to Richard by way of a memorial fund or scholarship in his name and will announce details in the near future."
Peter Sugarman, COO of JRJ Group and chairman of Optimum Finance, who worked with Richard since the inception of Optimum Finance, added: "Over the past four years Richard became a friend as well as colleague. I held him in the highest esteem and will miss his passion for life, a view I know will be shared by his many friends, clients and colleagues.".
"Richard had an incredible talent for nurturing UK SMEs, and we at Optimum will all strive to grow and expand the business, investing in emerging technologies to ensure the firm continues to live up to Richard's vision."
Mr Braybrook, who has been with Optimum since 2018, will now move into an interim CEO role and will be supported by COO Claire Lewis, also a founding director of the business.