Bristol is to take part in a 'transport revolution' including trialling self-driving cars and electronic scooters on public roads for the first time along with shared taxis and greater use of apps and electronic payments.
The West of England has been chosen by the government as one of three Future Transport Zones in the UK with a £28m package to finance a range of measures that will usher in new ways of travelling as well as cutting congestion and improving our air quality.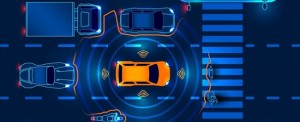 The funding is part of a £90m Department for Transport (DfT) scheme that will bring together local transport operators with councils and universities to trial new ways of moving people and goods around and between cities.
Legislation must be amended before the e-scooter pilots can begin, but (WECA), which includes Bristol City and South Gloucestershire councils, has said it believes the devices could be used for so-called first mile/last mile parts of journeys taking commuters from their homes to bus stops, railways stations or to be collected by shared taxis.
The West of England Combined Authority (WECA) will test innovative tech to trial self-driving cars to take passengers between Bristol Airport, parts of north Bristol and central Bath.
It will also introduce booking platforms, giving people access to book one journey across multiple modes of transport through the click of a button.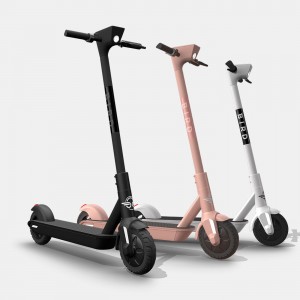 Transport Secretary Grant Shapps said: "We are on the cusp of a transport revolution. Emerging technologies are ripping up the rulebook and changing the way people and goods move forever.
"Our 'future of transport' programme marks the biggest review of transport laws in a generation and will pave the way for exciting new transport technology to be tested, cementing the UK's position as a world-leading innovator.
"This review will ensure we understand the potential impacts of a wide range of new transport types such as e-scooters, helping to properly inform any decisions on legalisation."
WECA said the programme would test how new technologies could be used to make it radically easier for people to move around the region, planning and changing between different modes of transport on a single ticket to get to their destination.
West of England Metro Mayor Tim Bowles said: "Once again, our region is leading the world with innovation that will benefit our residents, our environment and our businesses.
"We will soon see people able to plan and move around the region at the touch of button, using the very latest technology, including e-scooters.
"Making the West of England a Future Transport Zone brings together two of my big aims for the region – making us a global centre of innovation excellence and getting the region moving by cutting congestion and improving our air quality.
"Our Future Transport Living Lab is ready to go as we've already been working with universities, businesses and councils to develop the plan; now we've got the green light, we can start making better use of our transport network."
WECA has secured £24m from the Department for Transport for the scheme and is investing nearly £4m more to support the Future Transport Zone for the region.
It said the trials could involve shared taxi journeys paid with 'mobility credits', hubs where passengers can pick up pre-booked and pre-paid e-bikes, apps that give information on journey times of buses against driving and on which e-tickets can be booked, use of e-cargo bikes for home deliveries from freight consolidation points.
Los Angeles-based e-scooter operator Bird has been running trials on private land at London's Olympic Park for more than a year. However, these were halted this week due to Coronavirus pandemic along with its services across more than 20 European cities.
The firm had a high presence in Bristol at 2018's Global Parliament of Mayors conference in the city where it sponsored the official dinner and demonstrated its e-scooters.
Its head of EMEA, Patrick Studener, told the Cities Today website this week: "We believe Bird can help the UK significantly reduce the number of car journeys in towns and cities, cutting congestion and improving air quality.
"I hope the UK Government will keep up momentum and push towards trials and full legalisation so we can make UK cities more liveable for everyone."
The trial will assess what new restrictions should be put in place, such as a minimum age for riders, speed limits, licensing, insurance and helmets.
Other topics include minimum design standards, whether they should be allowed in cycle lanes, and what powers local authorities should have to manage e-scooter hire firms.