Bristol-headquartered ethical bank Triodos's personal current accounts have outranked all those operated by its high street and challenger brand rivals in a 'best-buy' review.
Ethical Consumer magazine described the accounts' transparency and positive investment strategy as 'market leading' and 'stand-out'. Triodos's savings accounts also gained joint 'best-buy' status.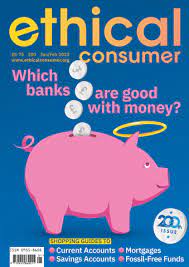 Ethical Consumer's guide scored 31 banks against core ratings on their environmental approach and governance issues such as director pay and tax avoidance.
These included some of the major US banks entering the UK market – in particular Chase and Marcus – which were placed bottom of the table due to their investment in fossil fuels.
Alongside this, the magazine also looked at the sort of activities each bank is funding and the ethical policies they have in place to prevent the financing of harmful practices.
Ethical Consumer noted that Triodos led the field on ethical lending and investment policies.
The bank's standards were detailed and comprehensive, covering everything from fossil fuels to genetic modification, and were published on its website.
Triodos publishes information about every organisation that it lends to, meaning customers could review its lending and investment portfolios – something no other bank did.
Alongside this, Triodos was given the best rating for environmental reporting, acknowledging that it did not fund fossil fuels and actively avoided any area that may contribute to environmental destruction.
Triodos Bank UK CEO Bevis Watts, pictured, said: "We're proud to be recognised as Ethical Consumer's Best Buy, reflecting our sustainable ethos and market-leading transparency.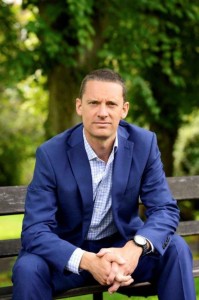 "However, we want a future where these standards aren't the exception, but the rule – with all banks showing the level of transparency and accountability that we do.
"If the financial industry is truly going to play a part in tackling the combined threats of the environmental and social issues that we're facing, we need each and every bank to reflect these values and make real commitments to investing only in areas that contribute to a sustainable future for everyone."
Ethical Consumer writer and researcher Ruairidh Fraser added: "Banks have a massive impact on the world through their loans and investments.
"That's why it's so important for customers to know what banks are doing with their money and what policies, if any, guide their choices.
"But our survey of the banking sector showed that this information is still very hard to find. In an industry increasingly dominated by greenwashing, Triodos was the exception.
"With robust ethical lending criteria and detailed information on the website about all its loans, Triodos leads the field on transparency and was once again a standout Best Buy."
Customer numbers at Triodos UK rose by 2.5% in the first six months of this year despite the difficult economic environment.
The lender, the UK arm of Dutch sustainable banking group Triodos, had 86,667 at the end of June, with total loans and advances up by 1.1% to £1.145bn on the previous half-year.
During the period, it committed £59.5m of new lending to projects while its return on equity grew to 5.3% against 4.3% last time.
Founded in 1980, Triodos has become a global front runner in sustainable lending and investment and co-founded the Global Alliance for Banking on Values, a network of 60 sustainable banks.
It has banking activities in the Netherlands, Belgium, Spain and Germany as well as the UK, where it employs around 200 staff in Bristol, London and Edinburgh.
Ethical Consumer is an independent, not-for-profit, multi-stakeholder co-operative founded in 1989 and based in Manchester. Its primary goal is making global businesses more sustainable through consumer pressure.