A major scheme to redevelop Bristol's high-profile but neglected St Mary le Port area on the edge of Castle Park is being drawn up following the acquisition of the three buildings on the site.
US-based global investment manager Federated Hermes has bought Bank House, Bank of England House and Norwich Union House in what it has said is the first stage of its revitalisation of a key historic part of the city centre.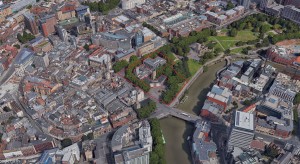 The group has appointed a team of architects and development experts to transform the area which it said had been left behind for decades.
It plans a development that will respect the historic context of the Old City and encourage "new positive roles" for the remains of the St Mary le Port tower and nearby historic St Peter's Church.
The move would plough £90m into Bristol's economy, creating hundreds of jobs and restoring pride to a key area of the city, Federated Hermes said.
In place of the buildings, two of which – Bank of England House and Norwich Union House – have been vacant for decades, Federated Hermes plans what it is calling a "new memorable and distinctive place that reinstates lost streets and routes that existed before the Second World War".
It has appointed British property investment and development group MEPC to act as development manager for the project, with Bath-based architecture practice Feilden Clegg Bradley Studios selected to undertake initial masterplanning work to enable a proposed redevelopment.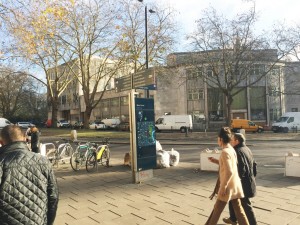 The developers recognised the sensitivities in and around the site, including the Scheduled Ancient Monument of the St Mary Le Port Church ruins and Castle Park, which they said would be taken into account throughout the design, planning and consultation stages.
At least five schemes to redevelop the area since Castle Park opened in 1978 have floundered, including one rejected by council planners as it would have redeveloped part of the park.
A £150m scheme in the early 2000s, also masterplanned by Feilden Clegg Bradley, included 250 apartments, offices, shops and restaurants along with a new civil justice centre. 
The city council then asked Bristol developer Deeley Freed to draw up an alternative plan, which also failed to garner support.
The different ownership of the three buildings on the site also hampered progress – a fact highlighted by Federated Hermes in its marketing material.
MEPC commercial director Roz Bird said: "The site has huge potential, and with the acquisition of all three buildings complete, and control of the site under one ownership for the first time in decades, we are now in the position to take forward proposals to transform this historic location.
"We will work in partnership with the public sector, and local communities, in order to create a great place – combining heritage, culture, education and commerce – which will provide sustainable financial returns and positive societal and environmental outcomes.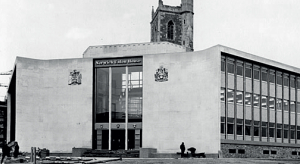 "We are extremely sensitive about the responsibility for redeveloping such a pivotal and historic site in the centre of Bristol and have therefore appointed Feilden Clegg Bradley, as our lead architects, given their expertise. We are excited about what is possible at St Mary le Port."
1960s buildings Bank of England House and Norwich Union House, the freeholds of which are owned by Bristol City Council, were acquired by Federated Hermes from Australian international property group Goodman and UK fund Aviva Investors respectively.
Federated Hermes also secured vacant possession of Bank House with occupier Lloyds Banking Group agreeing to end its lease.
Bristol City Council cabinet member with responsibility for spatial planning and city design, Nicola Beech, said: "I am really pleased to see the acquisition of these three buildings and look forward to working with Federated Hermes and MEPC to deliver a high-quality redevelopment of the site with a focus on transport improvements and excellent areas of public realm. We will be working closely with MEPC to ensure that St Mary le Port has a much brighter future." 
Pittsburgh-headquartered Federated Hermes has $628.8bn in assets under management and clients spanning corporations, government entities, insurance companies, foundations and endowments, banks and broker/dealers. It provides active investment management and engagement services to more than 11,000 institutions and intermediaries.