Tech business founders from Bristol and across the West of England are being given the chance to explore Hong Kong's burgeoning tech ecosystem on a trade mission next month.
Tech West England Advocates (TWEA) is leading the mission, which is that is backed by a range of partners including Bristol & West of England China Bureau and takes place between 13-17 November.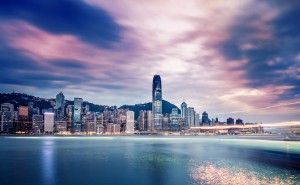 Called Mission to Hong Kong – Your Tech Gateway to Asia Pacific, it is open to tech founders with export-ready technologies in areas including cleantech, healthtech, fintech, AI, robotics, regtech and SmartCity tech, and to investors and VCs.
TWEA founder and mission organiser Richard Lowe said Hong Kong's tech sector had attracted investment of more than HKD$150bn (£15.8bn) since 2017.
The region has significantly stepped up support for its scientific research and technology sectors by developing infrastructure, promoting research and development, nurturing talent, promoting re-industrialisation and enhancing financial support to enterprises.
Hong Kong's tech start-ups and scale-ups are also supported by a strong network of incubators and accelerators.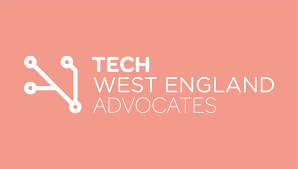 Richard said: "Besides its enduring commercial advantages, Hong Kong's legendary spirit of enterprise and its boundless energy create the perfect environment for starting a business, and it is now a key tech innovation hub.
"If the UK is to remain globally competitive, through partnership and collaboration, we can work in harmony to innovate across Asia Pacific. Our biggest challenges are no longer local, they are global."
Bristol & West of England China Bureau chief executive Dianne Francombe OBE added: "The Foreign Secretary's recent visit to Beijing initiated a more positive UK-China dialogue and this mission represents an important opportunity for tech businesses in the West of England to be part of that conversation."
The mission partners include InvestHK, Hong Kong Science & Technology Park, Cyberport, HKTDC, Hong Kong British Chamber of Commerce, Department for Business & Trade, British Consulate, Institute of Directors, Birmingham Tech, West of England and South West Institutes of Technology and TechSPARK, the community for the West of England's tech sector.
Tech West England Advocates is a not-for-profit organisation and one of 30-plus tech networks that make up Global Tech Advocates, the world's first truly international and inclusive grassroots tech community.
GTA connects tens of thousands of tech entrepreneurs, investors and experts together to support tech start-ups, scale ups and established tech companies to connect across its international tech ecosystem.
To register an interest in the tech trade mission, email: richard@hewlettrand.com or for more information, click here