A 25-year veteran of the Silicon Valley semiconductor industry has been taken on by Bristol-based mid-air touch technology firm Ultrahaptics to spearhead its expansion into international markets.
Alain Bismuth, pictured, who has joined Ultrahaptics as senior vice president global sales and business development, brings a wealth of experience in international marketing, sales, and general management at both Fortune 500 and start-up companies.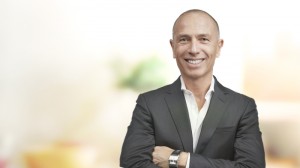 Before joining Ultrahaptics, Alain was vice president of sales and business development at MultiPhy, a leading Israel and US-based provider of optical communication solutions for next generation datacentre.
In that role he positioned the company as a worldwide leader in 100G and 400G optical deployments.
His previous positions include senior vice president of marketing and business development and chief marketing officer at California-based semiconductor firm Tabula, a provider of leading-edge programmable devices, and vice president of the consumer, computer and industrial business group at California-based programmable logic devices firm Altera, part of Intel.
University of Bristol spin-out Ultrahaptics has grown into the world's leading mid-air haptics company, having developed a unique technology that enables users to receive tactile feedback without needing to wear or touch anything.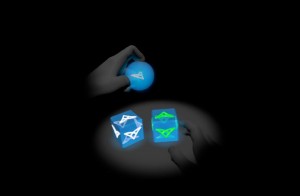 The technology uses ultrasound to project sensations through the air and directly onto the user's hands, enabling them to 'feel' virtual buttons, get tactile feedback for mid-air gestures, or interact with virtual objects, pictured.
The firm completed a £35m Series C round of investment last November, allowing it to further develop and commercialise its revolutionary technology into new markets.
CEO Steve Cliffe said: "We are delighted to have Alain join the team at Ultrahaptics. His extensive sales management experience will be invaluable during this time of rapid expansion, following the completion of our Series C funding."
Alain added: "Mid-air haptics is poised to revolutionize interaction across a broad range of applications, from automotive to VR/AR/MR to digital out-of-home. This is a very exciting time to join Ultrahaptics' high-impact team."