Bristol-based fintech innovator Parmenion has welcomed back Harry Garrett to his former role as an investment manager after he spent six months working at a start-up in the city.
Harry, pictured, left fast-growing Parmenion last August after six years to become head of investment at Adalpha Solutions, an investment platform for advisers set to launch this summer.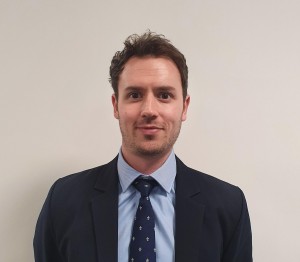 He has now returned to the online investment platform developer in his former post managing its suite of investment solutions.
The re-hire marks a further strengthening of Parmenion's investment team following last year's addition of former Whitechurch Securities head of investment Tom Sayers to co-ordinate the management of more than £6bn across its range of MPS solutions. Wealth manager Abika Martin also joined last year.
Harry, who appeared in three consecutive Wealth Manager Top 30 under 30 lists between 2016 and 2018, said: "The challenge of taking a big role at a start-up is always an enticing prospect, and I couldn't say no when I was offered the role last spring.
"Prior to this, I had worked for Parmenion for six years and know how the business grew and evolved. And although this was a very tough decision, Parmenion is heading somewhere exciting and I definitely want to be part of that success again."
Parmenion managing director Peter Dalgliesh added: "It is a ringing endorsement of all things Parmenion offers, that someone of Harry's experience, professionalism and client focus has chosen to re-join our business.
"Attracting such talent and expertise is testimony to our success, delivery and growth.
"I am delighted to welcome him back, as will many financial advisers, adding to my team's broad capability and supporting our commitment to our clients, in what promises to be an exciting period for markets." 

The Parmenion investment team is made up of 11 experienced investment specialists with more than 140 years of collective experience working within the financial sector. It is responsible for the oversight and management of £6bn for 1,500 financial advisers and 60,000 underlying UK investors.
Growth at Parmenion, which launched in Bath in 2007 but later relocated to Bristol, has been driven by its ability to seamlessly integrating three core disciplines – discretionary investment management, platform services and intuitive technology – it easier for financial advisers to operate a centralised investment proposition.
The firm is part of Aberdeen Standard Investments, the asset management business of Standard Life Aberdeen and one of the world's largest investment companies.
The firm has won a host of prestigious industry awards and ratings, including Platform of the Year and the Schroders UK Platform Awards and Best Platform for Advisers (AUA below £20bn) at the Professional Adviser Awards last year.
Last year it outgrew its office in College Square on Anchor Road to take 31,233 sq ft on the third and fourth floors at the flagship Aurora building at Finzels Reach.