Bristol-based utilities innovator The Bunch has strengthened its senior management team with a raft of strategic hires as it targets a 100% increase in customers this year.
The hires follow a highly successful year for the company, which consolidates all household bills into a single monthly payment and grants individual liability for tenants.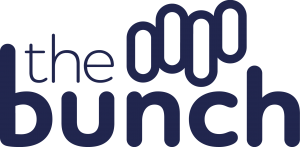 Over the past 12 months it has grown by 350%, closed its latest funding round in just eight days – raising £400,000 – and set up an operation in the US.
Industry expert Oli Dickinson joins the firm as COO, having been part of the team that took specialist utility firm Glide from start-up to a £200m sale-up.
In his new role at The Bunch, Oli will draw on his 11 years' experience spanning energy, telecoms and bill-splitting to improve operational efficiency across the business.
Meanwhile, Ashton Clapp has been appointed as CTO, bringing top level technical expertise in-house, developer, serial entrepreneur and all-round technology professional to the role.
With more than two decades' expertise in software and hardware development, he will facilitate the next stage of The Bunch's technological evolution, which includes an app for customers to manage their bills.
Joining Ashton's tech team is senior software engineer Max Maybury and junior software engineer Claudiu Bejan.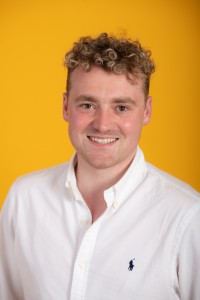 Another new arrival is operations manager Victoria Ward, who has spent the past four years enhancing the growth and developed capabilities of the UK's first app-only energy supplier and tech start-up, Bath-based Pure Planet Energy.
She strengthens the ops team alongside new operations executive Catherine Chapman. 
The appointments increase the headcount to 26 at The Bunch, which was set up in 2016 by students fed up with being taken advantage of by utility companies.
The Bunch founder and CEO Elliott Herrod-Taylor, pictured, said: "I'm extremely pleased to be welcoming this cohort of new starters to the business, who I have no doubt will make a huge impact across so many areas of the company.
"With ambitious expansion plans, including launch into the homeowner market, I am confident we now have the internal infrastructure to support the trajectory we are on."
Investors in The Bunch include Haatch, SFC Capital and Bristol Private Equity Club while its US operation has been set up in partnership with Pario Ventures.
The Bunch's board includes start-up and scale expert David Murray-Hundley as chairman and digital transformation innovator Clive Gilson as non-executive director.
Pictured below, from left: New arrivals at The Bunch – Victoria Ward, Oli Dickinson and Ashton Clapp