National law firm Clarke Willmott, which has an office in Bristol, has been placed fourth in a prestigious table of the highest-rated firms for planning work.
Clarke Willmott has moved up two places on last year's survey while four lawyers from its 11-strong planning team are among individuals named in the report.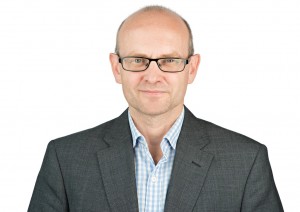 Compiled by Planning magazine, the annual Planning Law Survey ranks law firms and solicitors by the consultants, developers and officers who use their services.
Clarke Willmott partner Neil Baker, pictured, is in third place among the individual lawyers with clients describing him as "a consummate and highly experienced professional with a commercial and practical focus on the matters in hand".
Another consultant commended Neil's "persistence and tenacity" and "precise and straightforward advice that allow projects to move forward quickly and efficiently".
Partners Chris Charlton and Caroline Waller are joint fourth and making the list of highest-rated planning solicitors for the first time is Clarke Willmott associate Jade Lyus, who is at 22.
Neil Baker, who is based in the firm's Bristol office along with Chris Charlton, said: "I am extremely pleased to be ranked along with my colleagues in the Planning Law Survey. Having four of our team of 11 solicitors ranked shows our commitment to quality over quantity.
"We are a strong team, working closely together to provide clients with the highest level of service. This is especially evident in Jade's ranking which, as an associate, is remarkable and places her ahead of more experienced partners in other firms.
"We are proud that clients and consultants can feel confident in our advice, regardless of which member of the team is helping."
Clarke Willmott CEO Stephen Rosser said: "There are some truly excellent results in this year's Planning Law Survey, and I'm particularly pleased to see our ranking improving from sixth to a very impressive fourth place.
"It is also fantastic to see that Neil Baker is considered to be one of the top three planning lawyers in the UK, a notable accolade.
"Planning law is one of the most complex and contentious areas of law so having a reliable, trustworthy and knowledgeable legal adviser is crucial.
"Our planning team consistently delivers timely commercial advice and provides experienced practitioners to sit alongside clients to guide them through the complexities of the planning system.
"For both the firm's offering as a whole and individual solicitors to be named in the rankings is a great achievement and further cements our reputation as a market leader.
"The ranking is based on testimonials by senior planning consultants who have worked with the firm, so thank you to our clients who took the time to report on their experiences with us."
The firm as a whole is described by one consultant as providing "diligent professional advice with a smile" while another consultant described the practice as "a force to be reckoned with".
Clarke Willmott also has offices across in Birmingham, Cardiff, London, Manchester, Southampton and Taunton.