Kevin Gibbs, one of the West's top planning lawyers, has joined the Bristol planning and consents team of law firm Bond Pearce as a partner.
Kevin arrived from DAC Beachcroft as part of a continuing expansion of the team. His appointment follows the recent recruitment of two planning lawyers with further appointments to be announced shortly.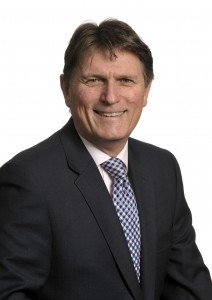 Kevin has many years' experience of advising on major infrastructure consenting strategies including Bristol and Leeds Bradford Airports. He also has strong expertise in other transportation projects, local and national regeneration projects and waste, energy and minerals projects.
Kevin is a director of Business West and chairs the Bristol Chamber of Commerce planning group. He is also on the Infrastructure and Place Board of the Local Enterprise Partnership.
Bond Pearce's planning practice is nationally recognised for major infrastructure. The team is promoting nine nationally-significant infrastructure projects covering rail, offshore wind, biomass and CCGT (Combined Cycle Gas Turbine).
Planning partner Jon Bower said: "I am delighted that Kevin is joining our rapidly-expanding planning team. He will be an extremely valuable addition to the team. He has a wealth of infrastructure experience and a very strong local profile. He fits perfectly into our nationally renowned consents team."
Kevin Gibbs added: "It is exciting to join Bond Pearce. Their level of major project experience is very extensive. The work they have on energy, transport infrastructure and regeneration projects is already impressive and will be augmented further following the merger with the equally impressive team at Dickinson Dees."
Bond Pearce and Newcastle-based Dickinson Dees will formerly merge on May 1. The new firm will be called Bond Dickinson and have operations in eight UK locations.