Bristol's two biggest law firms have been named among the winners in one of the UK's most prestigious awards schemes.

Osborne Clarke landed the Law Firm of the Year title at The Legal Week British Legal Awards 2021 while Burges Salmon topped the CSR Initiative of the Year category. 

Osborne Clarke, which also has offices in London and Reading, stood out for 'its progressive and innovative use of technology, clear understanding of the importance of diversity and social mobility, decarbonisation and sustainability and the actions it takes in these areas', according to the awards judges.

The firm was also said to have made significant progress over the past year-and-a-half across a number of key areas including legal expertise, innovation, strategic vision, winning business, client care, employee development, financial performance and a commitment to CSR.

Osborne Clarke led a nine-strong shortlist, which also included Bristol's third largest firm TLT. Two weeks ago TLT won the Law Firm of the Year title at the rival The Lawyer Awards.

Osborne Clarke UK managing partner Ray Berg said: "I am proud to receive this award because we're being recognised for doing the right thing and not just talking about it.

"Yes we want to be a successful business, but equally, we want to do it with kindness and humanity for our people and our clients. This is an award we can all take great pride in."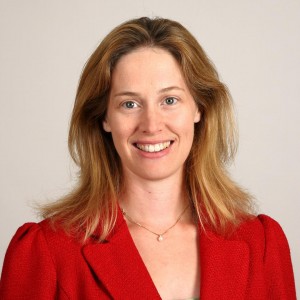 Head of the Osborne Clarkes' Bristol office, Lara Burch, pictured, added: "We're thrilled to receive such a significant award from the legal community.

"This award wouldn't have been possible without the hard work of our people and the support of our clients, so I want to pass on a special thank you to each and every one of them.

"It's particularly gratifying that the judges have recognised our diversity and sustainability work. As a firm we've been working hard to develop projects which support our aims in these two key areas.

"In Bristol we take our role as business leaders very seriously, and we believe our work will also be of great benefit to the wider communities we serve."

Burges Salmon won the CSR Initiative of the Year award in recognition of its virtual adaptation and delivery of its 'Working with Schools' programme, led by its corporate responsibility team.

The award champions an ambitious initiative that effectively delivered its objectives and Burges Salmon grabbed the judge's attention with a programme that impacted the lives and career aspirations of countless less-advantaged students at a grassroots level.

The firm adapted the programme throughout the pandemic, including providing financial help, deploying volunteers, hosting on-line sessions, creating new virtual content, establishing new collaborations and donating books and IT equipment.

The programme combines in-house activities with support to community-based organisations to enable a dynamic portfolio of work experience, career guidance, mock interviews, curriculum enhancement, CV reviews, mentoring, confidence building, skills development, workplace engagements, project work and insight sessions.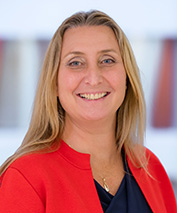 Working with Schools is geared towards State school students aged 14 to 18. It seeks to especially enable students from low-income households and with parents that did not attend university.

Prior to the pandemic, the programme had already been recognised as best practice, with endorsement from Business in the Community, which named Burges Salmon a 'Responsible Business Champion 2020', providing a strong foundation from which to work.

During the first year of the pandemic the programme collaborated with 39 community organisations, contacted 127 schools with opportunities, reached 528 students beneficiaries and deployed 207 volunteers.

Burges Salmon head of corporate responsibility Kirsty Green-Mann, pictured, said: "We are delighted to have achieved this recognition as a CSR Initiative of the Year winner.

"Social mobility is integral to the firm and we believe people from all backgrounds should have the chance to succeed by developing the skills they need for their futures – whether this be through work experience, career guidance, or financial funding."

This award follows the firm being named Community Engagement Law Firm of the Year at the Bristol Law Society Awards last month while Kirsty Green-Mann recently received the ESG Officer of the Year accolade at the Women in Governance, Risk and Compliance Awards.

The awards, which were hosted by veteran broadcaster Sir Trevor McDonald OBE, took place at in-person event at the Hilton on London's Park Lane.