Two Bristol firms have been named among the UK's 100 fastest-growing private businesses.
TV documentary maker Plimsoll Productions and recruitment consultancy Opus Professional Services Group appear in the 21st annual Sunday Times Virgin Fast Track 100 league table, which ranks Britain's private companies with the fastest-growing sales.
Plimsoll Productions appears in the table for the first time and enters at number five as a result of its 149% average growth over the past three years.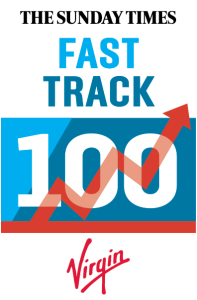 The Clifton-based firm has worked on more than 40 series shown online or on TV for broadcasters such as the BBC. Its shows include wildlife documentary Earth Live, which was watched in more than 170 countries.
The firm, which employs 42 staff, had sales of £14.6m in the year to August. 
Opus, which employs 199 staff and specialises in the engineering, IT and architecture sectors, makes its fifth appearance on the list after sales hit £62.2m in 2016. Having appeared in 60th place last year, it has this year moved up the table to 43.
Its average annual growth over the past three years has been 68%.
The firms appear alongside businesses from around Britain, including restaurant chains Five Guys and Leon, fashion retailer Missguided, and brewer BrewDog.
The Fast Track 100 is sponsored by Virgin, Barclays, BDO, BGF and Virgin Media Business and is compiled by Fast Track, the Oxford-based research and networking events firm.  
It will be available in the Sunday Times this Sunday as a 10-page supplement with the business section.
Sir Richard Branson of Virgin, the title sponsor for all 21 years, said: "Entrepreneurs are the lifeblood of the economy; driving innovation, creating jobs and challenging industry norms. The achievements of the companies on this year's Fast Track 100 list are fantastic.
"It's clear over the coming years UK business will have to adapt to different conditions and we must do all we can to support our entrepreneurs – who will be the engines of growth for Britain."