Bristol-based specialist R&D tax credit consultancy ForrestBrown has this month reached a significant milestone by welcoming its 100th employee to its rapidly expanding team of specialist tax advisers, sector specialists, lawyers and ex-HMRC inspectors.
Dave North, pictured, joins the firm, the UK's largest of its kind, as a technology sector specialist. Working alongside five other sector specialists at the company, Dave brings with him extensive technical experience, having worked with clients in a wide variety of sectors. Most recently he worked as head of technology at Bristol firms True Digital and 3Sixty Design.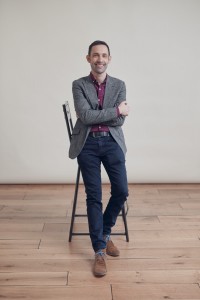 ForrestBrown, which recently featured in the Sunday Times Top 100 Best Small Companies to Work For, became the UK's largest business R&D tax credit consultancy last year just five years after its launch. It has also more than doubled in size since June 2017.
It is now planning to move from its Whiteladies Road, Clifton, base, which it has outgrown, into a 23,700 sq ft showpiece office in Templeback in the city centre.
Founder and managing director Simon Brown said: "Celebrating the arrival of our 100th employee is a fantastic milestone. It marks the start of our next phase of development and continued growth plans. In the coming months we'll be moving into our new Bristol headquarters, a beautiful office that gives us space to accommodate our growing team.
"Dave joins us at a very exciting time and his appointment reflects our desire to provide specialist technical expertise to our clients. With HMRC recently publishing new guidance for software R&D tax credit claims, Dave's appointment is well-timed as we help our digital client base navigate this complex area."
Dave North said he was excited to be able to combine his passion for technology and software development with ForrestBrown's mission to help innovative businesses grow.
"Their values and work ethic align with my own, and it's exciting to join a company that's expanding so quickly and so well known for their client service. And the new offices look fantastic too. It's a good feeling to become part of a company that believes in giving something back."
Last spring ForrestBrown became a wholly owned subsidiary of alliantgroup, the premier provider of tax credits and incentives in the US.
Pictured below: ForrestBrown's first employee, director Lisa-Marie Smith, with its 100th Dave North, who has joined as sector specialist