Bristol businesses are being invited to take part in a major initiative that aims to make the city the UK's first to go smoke-free.
Cigarette smokers are being helped to quit or switch to alternative products marketed as having a lower risk in the project being staged by international tobacco giant Philip Morris.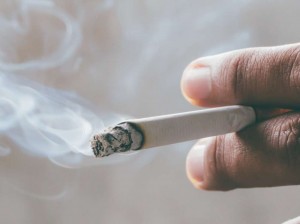 The group's UK arm Philip Morris Limited (PML) has already been working with a small number of Bristol businesses to explain the range of options now available to smokers who want to give up cigarettes.
It is now extending the offer to every business in the city. According to Bristol City Council figures, Bristol's smoking rate in 2018 was 16.3%, similar to the national average. PML estimates there are 56,000 smokers in Bristol
Smoking has declined significantly over recent decades and becoming a smoke-free city – while a long-term aim – would be significant in Bristol given its long history and key role in the UK tobacco industry.
Although cigarettes are no longer manufactured in the city, it remains the global headquarters of PML rival Imperial Brands, best known for its John Player Special and Lambert & Butler cigarettes, Golden Virginia tobacco and Rizla rolling papers.
All major tobacco companies are investing heavily in next-generation products, whether vaping-style gadgets that heat liquids to create vapour – such as Imperial's blu or PML's Vivid – or products that heat tobacco instead of burning it, such as PML's IQOS.
PML, whose cigarette brands include Marlboro and Benson & Hedges, has invested significantly in Bristol to promote IQOS.
Since last June it has opened four stores in the city, pictured, to encourage smokers to switch to it and also sells the brand through 300 retailers in the city.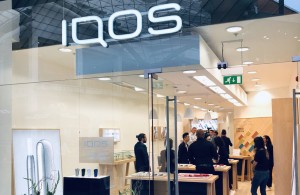 PML believes it can play its part in helping Bristol's smokers give up cigarettes for good by partnering with businesses to ensure their employees who smoke understand the range of alternatives available if they do not quit.
The company is taking out newspaper advertising to explain these alternatives, although it cannot promote IQOS through them as heated tobacco products are covered by the UK ban on tobacco advertising.
However, PML managing director Peter Nixon believes the company can play a vital role in helping Bristol to go smoke-free.
"Bristol could genuinely be the first city in England to go smoke-free," he said. "We believe our New Year commitments can make a real, practical difference in giving smokers the support they need to give up. That is why we want to work with local businesses so they can ensure smokers who do not quit have the facts about the smoke-free alternatives now available."
At an international level Philip Morris wants to be seen to be leading the transformation of the tobacco industry to create a smoke-free future and ultimately replace cigarettes with smoke-free products for those who would otherwise continue to smoke. It accepts that its IQOS heated tobacco range is not risk free but says it is a much better than continuing to smoke cigarettes.
PMI estimates that, by last September around 8.8m adult smokers across the world had already stopped smoking and switched to IQOS, which is now sold in more than 50 markets.