Members of the South West Creative Technology Network (SWCTN), the £6.5m project to expand the use of creative technologies across the region, are to get free legal advice from Bristol-headquartered national law firm TLT.
Under the new professional services support programme, SWCTN members will be able to access legal services and advice on intellectual property, including initial free face-to-face or phone consultation, access to online support tools and discounted rates for ongoing support.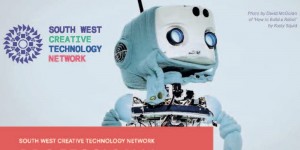 The Bristol office of national accountancy firm Saffery Champness is to offer financial services advice under the programme, which is led by the University of Plymouth and funded by Research England.
SWCTN offers three one-year funded programmes around the themes of immersion, automation and data.
Professional advice events will be held in Bath, Bristol, Exeter, Falmouth and Plymouth.
University of Plymouth knowledge exchange manager Tom Edie said: "We've teamed up with TLT and Saffery Champness to deliver core areas of business advice to SWCTN members, with confidence that their professional support will encourage the development of creative tech products and services across the region.
"This package of support from TLT and Saffery Champness is specially tailored to individuals working in the Creative Industries and Creative Economy and we look forward to members gaining skills in these areas."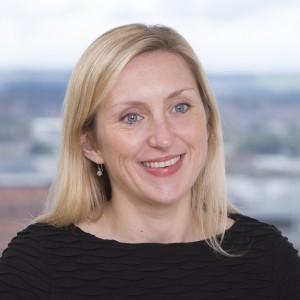 TLT legal director Lisa Urwin, pictured, said: "We're delighted to be supporting SWCTN with this initiative and are excited to play a part in its efforts to expand the use of creative technologies across the South West of England.
"The theme of automation that SWCTN fellows will be focusing on in the coming months raises some fascinating legal and IP issues and it will be really exciting to provide support as the fellows explore new business ideas that push the boundaries of how arts, design, technology and engineering can be combined."
Bristol-based Saffery Champness partner Michael Strong added: "We're are really excited to be involved with this programme to drive the growth in the creative technologies sector focusing on immersion, automation and data across the South West of England.
"One of the most common issues faced by technology start-ups is when and how to secure finance. We are looking forward to supporting the participants to understand the different options available and how they can use an understanding in accountancy to create opportunities to develop their ideas into successful businesses."
SWCTN is led by the UWE Bristol in partnership with Bristol media hub Watershed, Kielder arts centre in Exeter, Bath Spa University, the University of Plymouth and Falmouth University.
The programme offers 24 research and development (R&D) fellowships to experts in their field, from academia and industry, worth £15,000 each.
As well as the bursary, fellows receive technical and critical support, as well as access to professional and peer contacts in the arts, technology and academic sectors.
Each programme's cohort is made up of eight creative industry fellowships, eight academic fellowships and eight 'new talent' fellowships at graduate level from across the South West.