Lawyers from TLT had to overcome the twin impacts of Brexit and the coronavirus outbreak to complete a significant cross-border deal for leading renewables investment firm – and longstanding client – Blackfinch Energy.
The Bristol-headquartered national law firm initially advised Blackfinch Energy on the land acquisition for the Llwyndyrus Solar Farm in North Wales. 

It recently concluded agreements to build and maintain the 6 MWp subsidy-free ground mounted solar PV project – Gloucester-based Blackfinch's first self-developed new-build scheme – with global engineering firm Grupotec Renewables, a Spanish-based contractor.
TLT said the agreements not only had to accommodate the potential impact of Brexit but were also negotiated and completed during the coronavirus pandemic.
Partner Nick Pincott led the firm's team alongside associate Eleanor Cochrane and trainee solicitor Junior Mbulu. Partner Matt Grimwood previously advised on the site acquisition and lease arrangements.
Blackfinch investment director Guy Lavarack said: "We are delighted to have signed the engineering, procurement and construction contract on our first subsidy-free development for a large ground-mount solar site.
"This is an important milestone for the project. It also reflects how Blackfinch Energy is now actively developing new projects in its own name.
"As a growing and acquisitive business, we continue working to meet the requirements of our investors, who are motivated to play their part in the global movement against climate change.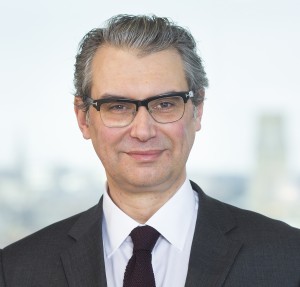 "The project will make an important contribution to the local community in Llwyndyrus as well as to the UK energy mix nationally."
TLT partner Nick Pincott, pictured, added: "We are continuing to see a real boost in the development of subsidy-free renewables, including in solar in England and Wales and wind in Scotland.
"We are very pleased to be working with Blackfinch on their development evolution as they move from operational projects, to shovel-ready sites and this, their first self-developed new build project."
TLT has significantly built up its expertise in the renewables sector over recent years. Last month it repeated 2019's success in the Global league tables produced by leading industry platform Clean Energy Pipeline by again claiming fourth place for its volume of merger and acquisition deals.
It is also ranked eighth – the same position as last year – for the number of project and asset finance deals it has completed.