Bristol-headquartered law firm TLT has advised BGL Group, one of the UK's largest consumer insurance groups, on the sale of the country's number one specialist motorbike insurer Bennetts.
Saga is paying £26.6m to acquire Bennetts, which covers more than 200,000 motorbike enthusiasts – almost half over the age of 50.
Saga, with 2.7m customers, specialises in services such as holidays and insurance for people aged 50-plus.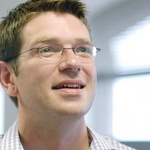 The TLT team was led by corporate partner John Wood and included commercial partner Alison Deighton, tax partner Nathan Williams, corporate associate Alice Gardner and corporate solicitor Amelia Jarrett.
John Wood, pictured, said: "The sale of Bennetts creates opportunities for the brand with the focused support Saga can offer.
"For BGL, Bennetts is outside the BGL core target high growth/scale markets and having considered what gave Bennetts the best opportunity for growth, BGL accepted the offer for Bennetts for Saga."
BGL group director for Insurance and legal services, Peter Thompson, said: "TLT were a key part of the team, providing us with valuable advice and guidance throughout the Bennetts sale process."