Bristol-based employment law expert Robert Bourns is to be the next deputy vice president of the Law Society following his election by its council.
Robert, senior partner at Bristol-headquartered law firm TLT, will take up the role in July. He is expected to become president of the Law Society in 2016.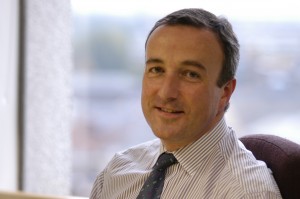 Robert, pictured, began his training in 1978 at Osborne Clarke in Bristol and qualified two years later. He has significant experience managing and developing a growing business across the UK, having been managing partner for six years and more recently senior partner at TLT.
He has been involved in local law societies for many years, having been a secretary and president of Bristol Law Society and secretary of the Association of South Western Law Societies.
Robert joined the Law Society council in 2011 and is an elected member of the management board. He is one of five representatives for the City of London constituency, a member of the Law Society's equality & diversity committee and a member of the RAB (Regulatory Affairs Board) Regulatory Processes committee.
Robert said: "The Law Society has an incredibly important job to do in maintaining trust and confidence across a diverse profession, representing in-house and general counsel alongside private practice both large and small. The society needs to provide contemporary support and promote the interests of members and their clients. In the context of continuing changes to regulation it should be recognised for its relentless protection of the rule of law.
"Being elected deputy vice president is an honour, particularly given the experience and different qualities of the six other able candidates."
Law Society chief executive Desmond Hudson said: "There was stiff competition with seven candidates for this year's deputy vice president elections. All of the candidates had a great deal to offer and council had a difficult choice to make.
"Robert has already made a significant contribution to the Law Society, from representing the City to the work of the equality & diversity committee. We all look forward to welcoming him in July."