Bristol-headquartered national law firm TLT has advised long-standing client Swan Housing Association on a £30m funding to redevelop a residential and retail centre in Essex.
Swan will use the funds from Homes England, the government's housing delivery agency, to rebuild Beechwood Village – formerly called Craylands – and Laindon Shopping Centre in Basildon.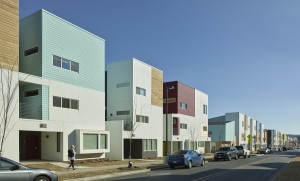 Homes England has agreed the loan as part of its £290m Estates Regeneration Fund, which offers finance to kick-start and accelerate the regeneration of estates.
Billericay-based Swan – advised by TLT – has been working with Basildon Borough Council on the site since 2006. The new funding will be used to build more than 760 homes – up to 110 of them affordable – using modular construction, along with nearly 8,000 sq m of retail and commercial space.
TLT's real estate experts advised Swan on the property aspects of the funding, supported by the firm's planning, construction and tax teams.
The team was led by associate Shazia Bashir (housing and regeneration) alongside partner Katherine Evans (planning), legal director Mark Braude (tax) and legal assistants Daniel Wilkins (projects, infrastructure and construction) and Rebecca Thibault (real estate).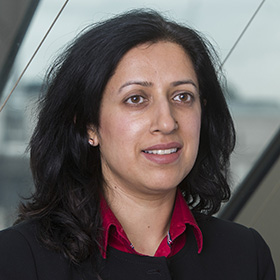 Swan Housing Association project director Luke Riley said: "We are delighted to have received this new funding from Homes England.
"The funding will enable us to build much-needed homes at a much faster pace and to progress towards our ambitious target of building an additional 10,000 homes by 2027.
"TLT played a critical role in getting this moving; they could offer us a full service and took care of all of our needs. We particularly valued their extensive experience in housing regeneration schemes and affordable housing."
TLT associate Shazia Bashir, pictured, added: "The UK continues to face a housing shortage, so it is great to see schemes like this benefiting from the support available and contributing towards the government's housing delivery targets, including for affordable housing.
"The use of partnerships and techniques like modular construction, as Swan is doing in Basildon, can make a significant difference to the speed of delivery as well as enhancing environmental protection. We are delighted to be supporting Swan with this latest stage of redevelopment."