Bristol law firm TLT has advised on the sale of Chippenham-based specialist software group Preactor to Siemens in a deal that will enable the German industrial giant to further expand into the software market.
The Preactor Group, which has bases in North America, India, France, Spain and China, specialises in advanced planning and production scheduling software.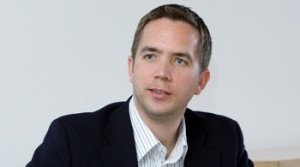 It has been developing software solutions for efficient automated production planning processes for over 20 years. Its planning software, installed by more than 4,500 small, medium and large multinational companies in 75 countries, is used to drive down production costs, boost productivity and improve adherence to delivery deadlines.
The company will be fully integrated within the Siemens industry automation division.
Director Zena Wren said: "The TLT team were always available to resolve any issues and problems that arose, and despite some particularly trying moments they kept me smiling throughout the whole process."
Andrew Webber, partner in TLT's corporate team, pictured, led the deal with support from Peter Naylor, a corporate associate and Daniel Stoddart, corporate solicitor.
Andrew said: "We were very pleased to work with the Preactor management on a deal that represents the culmination of many years developing a successful business offering industry-leading products and expertise. It also again highlights the depth in our region of sector-leading businesses operating internationally which continues to attract interest from multinational acquirers."