Bristol-headquartered national law firm TLT has advised social housing provider Stonewater on its first modular project – a 120-home development in Herefordshire.
Stonewater, which manages around 32,500 homes in an area stretching from the South West through the Midlands to Yorkshire, has teamed up with sustainable modular housing firm ilke Homes on the £23m scheme.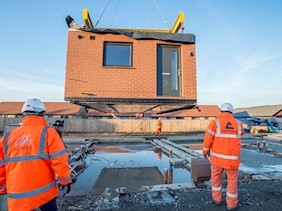 Yorkshire-based ilke, which recently opened a Bristol office as part of a major national expansion, will provide Stonewater with land for the development as well as manufacturing the homes in its factory in Knaresborough.
TLT, a member of Stonewater's legal services framework, negotiated the land purchase and the development agreement for Stonewater – including bespoke contract clauses – against a short deadline. The team was led by legal director Sarah Hale alongside associate Andrew Russell.
Sarah, pictured, said: "Modular construction has a critical role to play in addressing the housing crisis in the UK and meeting housebuilding targets, particularly because of the speed at which large numbers of attractive and eco-friendly homes can be delivered cost-effectively.
"It was a privilege to be involved in such a landmark scheme for Stonewater, and I hope we can continue to support social landlords with affordable modular housing in the coming year."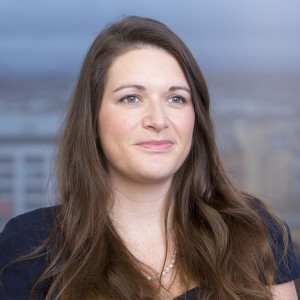 Stonewater director of development (West) Matthew Crucefix added: "Scaling-up the delivery of affordable homes is vital to ensuring that everyone in the UK has a place to call home."
Homes made in factories can be built in half the time of those using traditional construction and result in better quality buildings with fewer defects.
Modular housing development is viewed by the government as a vital way of increasing housebuilding to tackle the housing crisis.
Last November the government housing agency Homes England invested £30m in ilke Homes.
Stonewater, which has a base in Bristol, is also a strategic partner to Homes England and in partnership with Guinness was awarded £224m in 2018 to deliver 4,500 new affordable homes by 2022.
All 120 homes on the Hereford site will be available for either affordable rent or shared ownership.