Bristol-headquartered national law firm TLT has returned to double-digit growth, posting a 13% rise in annual turnover and vowing to maintain momentum despite the coronavirus pandemic.
The firm, which employs more than 120 partners and around 1,200 people across its seven offices, increased revenues from £87.6m in the 2018/19 financial year to £98.8m for year ending April 30 – a period which included the first six weeks of the lockdown.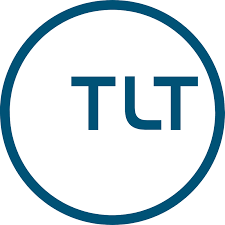 The increase is marked improvement on the 6.8% increase achieved in the previous year and puts the firm within touching distance of its £100m target which it set last year to achieve "during the next phase of [its] development". Turnover has shot up by 59% over the past five years.
TLT said growth came across its focus sectors including major projects for financial services clients, supporting EV (electric vehicle) infrastructure and clean energy storage initiatives as well as significant work for central and local government, and major new client wins in the retail and digital sectors.
The firm also said it had invested in its people strategy over the past year to support its longer-term ambitions.
This included its diversity & inclusion agenda, with a comprehensive root cause analysis project to inform its diversity strategy and the launch of a new talent management programme to drive internal opportunities and talent development.
It also continued to invest in its FutureLaw project, which is driving change in the way it delivers legal services and products to clients, including focusing on developing areas such as LegalTech and near-legal consulting.
Managing partner John Wood, pictured, who in April replaced David Pester in that role after 19 years, said: "We had a strong year last year as we continued with our strategy to build expertise and scale in our specialist sectors and across our UK offices.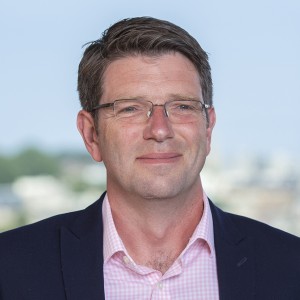 "Investment in our FutureLaw practice is a key part of that as we look at how we can deliver legal and other professional services more effectively for our clients, using innovations in technology and process improvements.
"Looking ahead, whilst of course our primary focus in the first part of this financial year is carefully managing the impact of the pandemic so that we come out of this period with the same momentum that we had coming in to it, we are not standing still."
He said the firm remained ambitious and was planning for the longer term, in particular continued growth of its UK offer for clients as well as developing further the support it provided internationally.
It recently agreed a link-up with Dutch firm Holla Advocaten as its first alliance under its strategy to strengthen the international offer for clients.
Mr Woods added: "Our people strategy remains a priority too, with a 'Future Workplace' project now in place to rethink how we work as an organisation.
"We want to deliver a market-leading work experience at TLT, with more choice about how, when and where we work."
Other management changes at the firm included partner Andrew Webber taking over from John Wood as head of corporate, while clean energy sector leader Maria Connolly, digital sector leader and architect of the firm's FutureLaw programme James Touzel, and head of international Chris Owen were also newly appointed to the firm's executive board.
As well as its Bristol headquarters TLT also has offices in London, Manchester, Glasgow, Edinburgh, Belfast, and Piraeus in Greece.
Last week national law firm Clarke Willmott, which has its largest office in Bristol, posted a 4.6% increase in revenues for the 2019/20 year to £51.7m. It forecast almost no impact from the coronavirus pandemic on its profits in its current financial year with some parts of the business already recovering strongly.