An ambitious, long-term sustainability programme has been launched by TLT, the Bristol-headquartered national law firm, to make it a net zero emissions organisation within four years.
The plan includes assessing its greenhouse gas emissions and establishing carbon reduction targets among other measures.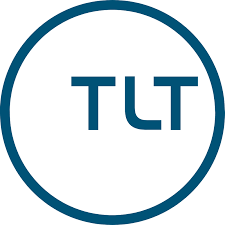 TLT, which employs more than 120 partners and around 1,200 people across its offices in Bristol, Manchester, Belfast, Edinburgh and Glasgow and a specialist ship finance team in Greece, has been one of the UK's fastest-growing law firms over the past five years.
While it has addressed its impact on the environment, it believes it needs to "be bolder". As a result, it has linked up with Carbon Intelligence, a leading advisory firm on sustainability and climate change issues and strategy.
Carbon Intelligence will also undertake a full strategy and business review, providing TLT with a comprehensive analysis of risks and opportunities in terms of its sustainability strategy and approach.
The resulting roadmap will focus on delivering against credible targets and engaging key stakeholders and will be a key driver for the firm on its path to becoming net zero by 2025.
A leader in its field, London-based Carbon Intelligence has a team of 90 world-class strategists, technologists, data scientists and engineers devoted to creating long-term change.
At the heart of its proposition is a proprietary model – The 6 Dimensions Framework – that pinpoints what leading companies must master to unlock value from the transition to a zero-carbon economy.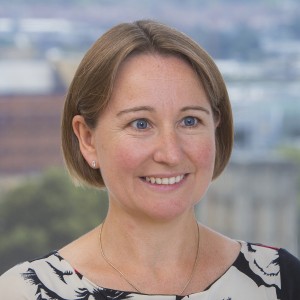 Carbon Intelligence has helped set 43% of approved 1.5°C science-based targets in the UK and works extensively across the legal sector on ensuring the success of firms' sustainability goals.
It recently announced a new partnership with the Legal Sustainability Alliance, an industry-based coalition on sustainability issues which TLT is a member of, to help law firms and the legal sector more widely transition to a net-zero carbon future.
TLT partner and executive board member responsible for sustainability, Maria Connolly, pictured, said: "TLT already has a proven history of working to reduce the adverse environmental impacts of its business activities and supporting clients to do the same through our industry-leading clean energy practice.
"But the challenges that face us all in terms of climate impact mean that's simply not enough.
"We need to be bolder and take a more strategic and scientific approach to addressing the challenges we face and to strive for true sustainability in the broader sense and in line with our values.
"The expertise and guidance of the team at Carbon Intelligence will be of tremendous benefit as we embark on this important journey."
Carbon Intelligence associate director Matt Cvijan added: "Our entire purpose is to help business play its part in building a zero carbon world, and key to achieving this is forging deep partnerships with our clients on a long-term basis to build and implement leading sustainability programmes that deliver ambitious climate goals and real business value.
"Our partnership with TLT is focused on delivering real change and demonstrable impact, aligned with the firm's values, strategy and commercial ambitions.
"We look forward to working with the TLT team to develop and deliver this programme as it seeks to play a greater role in the march toward a sustainable future for all."