Virtual reality technology developed in Bristol by immersive training company Virti has been included in TIME magazine's prestigious annual Best Inventions List.
The high-profile list – unveiled in the US yesterday – showcases the 100 products that are making the world "better, smarter, and even a little more fun", with 25 categories ranging from Artificial Intelligence to Social Good.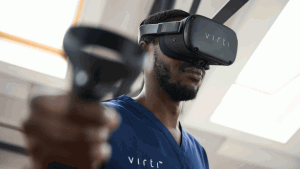 Virti's cutting-edge, mixed-reality (XR) training solution, which rubs shoulders on the list with inventions from Dyson, Microsoft and L'Oreal, has already helped hospitals, universities, schools and corporates weather the coronavirus pandemic.
Underpinned by sophisticated virtual and augmented reality technology, the platform facilitates remote learning that is highly scalable and universally effective.
It is being deployed globally to help carry out vital training, including preparing medics in the US to perform complex surgeries, and tackling doctor shortages in Northern Ethiopia.
At the peak of the coronavirus pandemic, Virti launched special modules to deliver essential skills training to doctors around the world – including how to ventilate a patient, safely use PPE and navigate an intensive care ward.
The start-up's UK customers include the NHS, the universities of Bristol and Cambridge and Transport for London. It has recently embarked on major international partnerships with Cedars-Sinai and Molnlycke.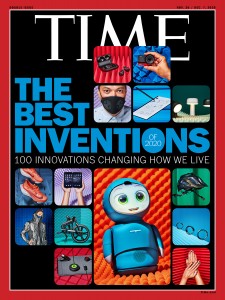 The platform is included in the Virtual and Augmented Reality category on TIME's list, which was built through a combination of nominations from TIME's editors and team of global correspondents, and an online application process.
Nominees were evaluated on factors including originality, effectiveness, ambition and impact. The final list features a diverse array of innovations – from 3D-printed lights to robot tutors – all set to change the way we live and the way our world works.
Virti founder and CEO Dr Alex Young – a former NHS surgeon – said: "Being featured on the TIME Best Inventions list is a brilliant way to end a momentous year at Virti.
"It's inspiring to know that the judging committee believes in our mission to make high-quality immersive training accessible to all.
"We're honoured to have been featured alongside so many other incredible inventions, and the whole team is delighted to have received this international recognition. It gives us a brilliant platform from which to continue to transform the way we learn for the better.
"2020 has been a year filled with challenges, changes and opportunities, and at Virti we believe that now is the moment that innovators need to work together to create a better future for everyone."
Virti was founded in 2018 by Dr Young with a mission to improve human performance by making experiential training affordable and accessible to everyone on the planet. It uses XR and AI to enable any organisation to develop bespoke immersive training modules that can be delivered remotely and deployed at scale.