Experts from the Bristol office of accountancy group Tilney Smith & Williamson have joined forces with the Department for International Trade (DIT) to produce a guide to setting up in the UK  for international fintech firms.
Called Doing business inthe UK – A guide for fintech businesses, it provides expert guidance on establishing a business in the UK, the tax regime and company rules as well as the financial incentives available to firms.
It also explains what fintech businesses need to consider prior to coming to the UK and how to ensure compliance with the country's regulations from day one.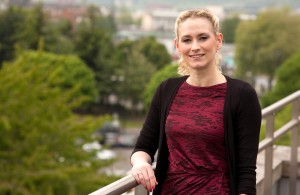 The guide's authors include partner Helen Bassett, pictured, who leads Tilney Smith & Williamson's business outsourcing services team in Bristol.
She launched the guide earlier this month with the DIT in London during UK FinTech Week 2022.
Also co-authoring the guide were Tilney Smith & Williamson head of fintech Tom Shave, specialist fintech tax advisor Emily Sharland and Avi Heeralall, head of technology audit.
The four will now work closely with the DIT to support the growth of international fintech businesses establishing in the UK.
Tilney Smith & Williamson is currently working with five Unicorn fintechs – firms valued at more than $1bn – and more than a third of the top 20 private tech companies on the Sunday Times Fast Track Tech 100.
The launch of the fintech guide follows the launch by Tilney Smith & Williamson of a year-long partnership with Innovate Finance, the independent industry body that represents and advances the global fintech community in the UK, to provide its members with professional and financial services insights to help them grow their businesses.
Helen said: "The UK has become a great place to launch and grow a fintech business thanks to our flexible regulatory regime and easy access to funding and skills.
"Bristol, in particular, has become a thriving tech hub and we want to encourage more international businesses to set up in the city, which has a number of tech incubators to support growing firms.
"But forming a company here for the first time can be complicated and our tax, audit and accounting requirements are quite strict compared to other countries, particularly if you already have an established business overseas.
"The aim of the guide is to demystify UK regulations and help international fintech businesses launch and thrive here."
To download a free copy of the guide, visit Doing business in the UK – A guide for fintechs
Tilney Smith & Williamson is set to re-brand to Evelyn Partners this summer.