Bristol-based specialist energy investment company Thrive Renewables has invested in its first battery storage project in a deal handled by city-headquartered national law firm TLT.
Construction of the 5MW scheme at Wicken, just outside Milton Keynes, is due to complete this summer.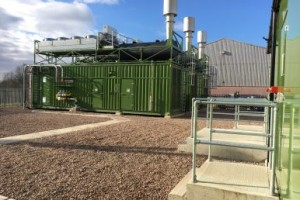 Thrive and other firms in the renewables sector see battery storage as an essential part of the UK's journey to net zero, providing vital flexibility to the electricity grid.
Schemes such as Wicken can store electricity when wind and solar energy are abundant and release it during peak times when consumer usage increases.
The scheme will participate in wholesale market trading, charging the batteries when electricity is cheap and exporting it to the grid when prices rise.
It will also take part in future capacity market auctions to provide balancing services to the National Grid, which is responsible for balancing supply and demand perfectly at all times.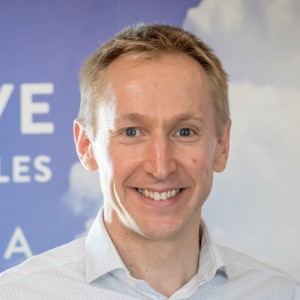 Thrive Renewables managing director Matthew Clayton, pictured, said: "We're very pleased to announce our first investment into battery storage technology, providing flexibility to the electricity grid and preparing the UK for a renewable dominated future.
"We see battery storage as a key part of enabling further deployment of wind and solar power." 
He said Thrive had invested in new geothermal, solar and hydro projects to add to its existing portfolio, delivering on its mission to help power the UK's transition to clean energy. 
The deal is the latest handled for Thrive by TLT. In November the law firm advised Thrive on its first commercial rooftop solar initiative.
The Wicken deal was led by TLT corporate partner Kay Hobbs with support from partner and head of clean energy Maria Connolly and Eleanor Cochrane, an associate in TLT's projects, infrastructure and construction team.
The multi-disciplinary team advised Thrive on the acquisition of the project from Eclipse Power Generation, performing all due diligence, as well as on the suite of construction and maintenance documentation necessary for construction to start.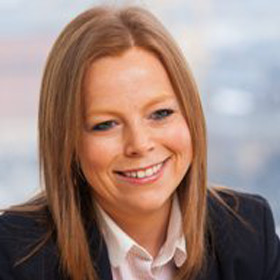 Kay Hobbs, pictured, said: "We are delighted to have advised Thrive on its first venture into battery storage, which is evidence of Thrive's continued commitment to this sector generally and its appetite to continue to diversify its portfolio.
"Battery storage has come a long way in recent years and will play an increasingly vital role in balancing electricity generation with demand, as was laid out in the energy white paper released by the government this week.
"Significant investment has been made both in standalone projects like this one and co-located projects throughout the UK, and we expect the demand for storage projects to continue for the foreseeable future."
Thrive Renewables was part of Bristol-based ethical bank Triodos until 2016, when it was known as Triodos Renewables. Although fully independent of Triodos, it is based at Triodos' Bristol city centre HQ and the bank retains a major shareholding.
Thrive offers opportunities for individuals, foundations and funds to invest in clean energy projects that deliver financial, environmental and social rewards.
It has a community of around 6,250 investors and its portfolio currently comprises 17 renewable projects.
Last February it announced plans to invest up to £6.5m in the UK's first geothermal electricity power plant.
The plant in Cornwall aims to supply around 3MW of electricity to the National Grid and up to 12MW of renewable heat for local use.