A team from the Bristol office of regional law firm Thrings have advised fibre-optic infrastructure firm TrueSpeed Communications on its £75m investment from insurance giant Aviva's global asset management arm, which will speed up the roll-out of its network to a further 75,000 homes and businesses in the region.
Thrings has advised TrueSpeed since it was set up as a community interest company (CIC) in 2015 to deliver a fibre-optic infrastructure network across South West. It provides residential and commercial customers with multi-gigabit capable symmetrical speeds through a full fibre network.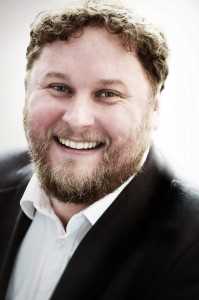 The ambitious firm, based at Newton St Loe near Bath, has so far provided this service to homes connected to its fibre-to-the-premises (FTTP) network throughout the Chew Valley.
TrueSpeed is chaired by Clarke Osborne, the widely experienced gaming, leisure and property figure who is also chairman of Swindon-based greyhound stadium and entertainment venue operator Gaming International. As Bristol Stadium, Gaming International owned Bristol Rover's old Eastville ground.
Thrings partner Mike Tomlin, pictured, said: "We are very pleased to have advised TrueSpeed in relation to the structure and terms of this multi-million pound deal, and on the impact for the company and its shareholders.
"This is an exciting development for TrueSpeed and for businesses and householders across the region who will benefit from the roll-out of this ultrafast full fibre network."
The investment from Aviva Investors comes as pressure grows on the government to ensure that the UK has a modern, high-speed network, particularly in rural areas where it can transform the way people live and work.
TrueSpeed CEO Evan Wienburg said: "This is brilliant news for the residents and businesses in our region. This significant investment will enable TrueSpeed to roll out the full fibre network infrastructure and services the region has needed and will provide our customers with a high-quality broadband and data capabilities for the first time.
"This new infrastructure will be capable of handling the speed requirements of our customers now and in the future at a competitive price and with a regional service focus.
"My whole team is very much looking forward to working with Aviva Investors and delivering some of the fastest and most reliable internet found anywhere in the world."
Aviva Investors senior director, infrastructure equity, Sean McLachlan added: "Aviva Investors is pleased to support the rollout of TrueSpeed's ultrafast FTTP network. There is a clear and growing demand for this essential infrastructure across the country, in particular rural locations.
"The funding Aviva Investors is providing will allow TrueSpeed and its management team to accelerate its business plan and network expansion to provide world class infrastructure to users who are currently underserved."