Gloucestershire Cricket has appointed Sally Cordwell, CEO of Bristol's aerospace museum, as one of three new members of its non-executive board.
Sally, along with Dr Adeela Shafi MBE and Asif Rehmanwala, have been taken on to serve three-year terms following what the club, which is based at the Seat Unique Stadium (formerly Bristol County Ground) in Bishopston, described as a thorough search process.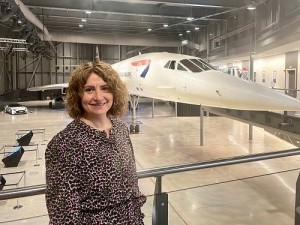 It said between them, the three brought a collective range of skills and experience that would greatly help the club in the coming years as it strived for success on the field, while continuing on its mission to become an integral part of its community and the most environmentally sustainable cricket club in the world.
Sally, pictured, became CEO of Aerospace Bristol, which celebrates the city's world-class aviation heritage and houses the last Concorde to fly, in April.
She has significant experience of senior leadership roles in visitor attractions and culture venues in Bristol and the South West, including as interim executive director at Bristol Old Vic theatre and as deputy CEO at SS Great Britain Trust.
Adeela is an associate professor in Education at the University of Gloucestershire and was awarded an MBE for services to social justice in Bristol in the Queen's 2020 New Year's Honours list.
Asif is CEO of Stroud-based Ecotricity – the world's first renewable energy company – and is also a board director at Forest Green Rovers, which describes itself as the world's greenest football club.
Gloucestershire Cricket chair David Jones said he was delighted that Adeela, Asif and Sally had agreed to join its board.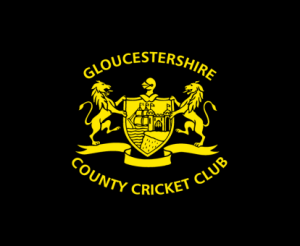 "Cricket, like other enterprises, is currently facing a number of challenges and we are committed to building a skills-based board to overcome these," he added.
"All of our new appointed directors bring strong, varied and diverse skills from the enterprises with which they are currently involved, and all have shown a real passion for the game.
"I would like to welcome them to the club and am looking forward to working with them."
Sally said she was genuinely thrilled to be joining Gloucestershire Cricket as a non-executive director.
"I've been really impressed with the team here and I've found the club to be open, progressive and committed to change," she added.
"I'm looking forward to learning more about the sport, the club and its history, and getting involved in playing a part in years to come."
Adeela said: "Being a member of the board is a way in which I feel I can contribute to the development of cricket in the region so it can both give to the community in terms of good, fair cricket and draw the best talent from its communities."
Asif added: "I think there is passionate belief within the board and executive that there is a huge opportunity to work together on creating a new, exciting and transformative vision, identity and strategic roadmap, which promises to be amazing for the club, region, community and all of our stakeholders.
"It's great to be joining a club with such deep heritage and helping to shape the next chapter for it. I'm born and bred in Cheltenham and am keen to see all parts of the county to be involved in the club in some way."
The three have replaced John Nicolls and Adie Britton, who both stood down at the end of their term of office, with one space on the 12-strong board being previously unoccupied.
Adie will continue to advise the board on property matters.
Pictured, from left: Sally Cordwell, Asif Rehmanwala and Dr Adeela Shafi MBE