Rolls-Royce workers in Bristol are anxiously waiting to hear how many jobs will be axed at the aero-engineering giant's Filton plant following its announcement that it plans to slash its global workforce by around 9,000
The majority of the cuts are expected to be made at the group's Derby headquarters, which is also home to its main civil aviation business making engines for planemakers such as Airbus and Boeing, and its seven other UK plants, including in Glasgow, and Lancashire.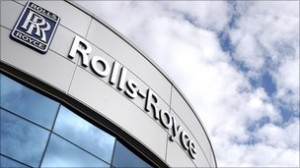 With much of Filton's output geared towards military aircraft such as the Eurofighter Typhoon, the plant may escape the worst of the job cuts.
The plant is Rolls-Royce's second largest after Derby employing around 3,000 mostly highly skilled engineers.
However, some production of parts is linked to civil aircraft engines made at Derby – and with international air travel all but ceasing due to the coronavirus pandemic and an estimated 15,000 aeroplanes grounded by airlines, future orders for airliner engines look bleak.
Negotiations will now begin with trade unions – who have already today branded the cuts as "rash" and "shameful opportunism".
The final figure for job losses will then be agreed, but Rolls-Royce expects at least 3,000 out of a total UK workforce of 23,700 will have been achieved by the end of the year.
The cuts will hit shopfloor workers and office staff, as well as apprenticeships. Some 8,000 are expected to be lost in its civil aviation division.
Rolls-Royce chief executive Warren East said the business was having to adapt in the same was as its airline and aircraft maker customers.
He said he expected new aeroplane engine production to be about a third less than last year, and it would take several years to fully recover, in line with demand from aeroplane producers.
Mr East, pictured, said: "Being told that there is no longer a job for you is a terrible prospect and it is especially hard when all of us take so much pride in working for Rolls-Royce.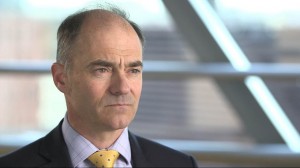 "But we must take difficult decisions to see our business through these unprecedented times."
Rolls-Royce has around 4,000 UK workers on furlough and part-paid by the government out of a total global workforce of 52,000.
It said the cuts could save it £700m towards an overall aim of £1.3bn in annual savings.
It had warned earlier this month that thousands of job cuts at its UK plants were at risk after revealing that flying hours for its engines dived by 90% in April.
Unite union assistant general secretary Steve Turner said: "The news that Rolls-Royce is preparing to throw thousands of skilled, loyal, world-class workers, their families and communities under the bus during the worst public health crisis since 1918 is shameful opportunism.
"This company has accepted public money to furlough thousands of workers. Unite and Britain's taxpayers deserve a more responsible approach to a national emergency."
The International Air Transport Association, which represents the global airline industry, does not expect air travel to recover to 2019 levels until 2023.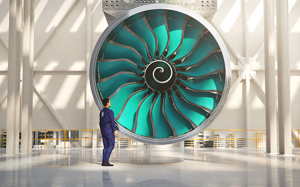 Rolls-Royce has invested heavily in its Bristol plant over recent years to make it a world-leader in aero-engine design and manufacturing.
As well as manufacturing and assembling engine parts, including for the Eurofighter Typhoon and Airbus A400M transporter, the plant is also a world leader in short take-off/vertical landing (STOVL) engine technology and is working with the US manufacturers of the F-35 Joint Strike Fighter Lightning II, which has recently been introduced to the RAF, on its STOVL version.
The plant also builds the MT30 engines that power the Royal Navy's new Queen Elizabeth Class aircraft carriers as well as the Type 26 frigates.
Earlier this year it started production of the world's largest fan blades for the next generation of low-emission civil aero-engines, pictured.