The annual Bristol Technology Festival starts today with the first of more than 50 highly anticipated events over the next five days.
The festival, launched in 2019, aims to showcase the sheer scale of technology emerging from Bristol's ecosystem while also sharing the stories of the entrepreneurs, engineers and creatives making it happen.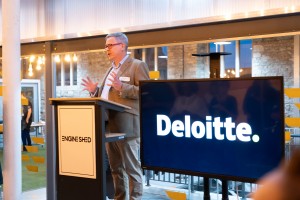 The over-arching theme is year is 'changing the face of tech', with an emphasis on taking tangible action beyond simply talking about a lack of diversity and inclusion.
The first event of the festival – which, like many, takes place at the Engine Shed innovation hub at Temple Meads – will offer a timely look at disruption in the UK energy market with Bristol-based Renewable Exchange explaining the opportunities and challenges of being an industry disruptor and introducing new tech solutions.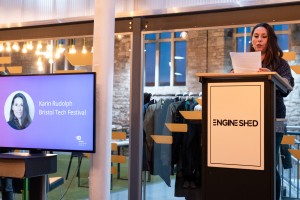 One of the festival's highlights takes place at noon today featuring a fireside chat with Bristol-based Antonia Forster, a Unity/C# games and software developer specialising in immersive experiences such as AR, VR and XR.
In 2017, her record-breaking TEDxBristol talk was delivered to a live audience of 2,000 people and has since gained more than 92,000 views online.
A year later, Antonia was nominated and shortlisted for Nature's John Maddox Prize, in recognition of her work as an LGBTQ+ speaker and activist.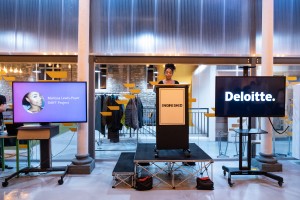 She has also been named one of Bristol's Top Nine 'Women to Watch' in STEM, and has appeared in numerous magazine, radio and television features.
This year's headline sponsor is IT infrastructure provider Softcat, which has an office in Bristol, with other partners including accountancy group Deloitte and fintech firm Moneyhub.
Deloitte sponsored the festival's exclusive launch evening at Engine Shed last Thursday, when vice chair and partner in its Consulting division Dave Tansley, pictured top, told the gathering of leading figures from Bristol's tech sector about the role tech plays in making society better and more inclusive.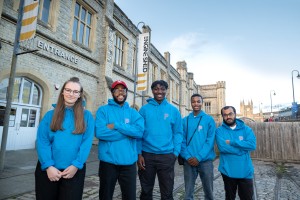 Other speakers included Karin Rudolph, course director at Newicon Academy and festival Steering board member, pictured above, Softcat chief technologist Will Cormack, Moneyhub chief operating officer Dan Scholey and Marissa Lewis-Peart, pictured above, who spoke about the festival's SHIFT Diversity Programme.
The launch was attended by the budding writers, photographers and videographers taking part in an innovative paid training and work experience scheme, pictured, by Bristol-based communications agency Purplefish to create content from the festival while also addressing the lack of diversity in the industry.
For full details of the Bristol Technology Festival, visit https://bristoltechfest.org/