A franchise owner of Smallprint, the Bristol-based keepsake jewellery business, is in the running for an award in the 'Oscars' of the franchise industry.
Nicola Thompson, who runs the Smallprint franchise for the Durham/Northumberland area, is competing in the Transformation category of the British Franchise Association (bfa)/HSBC British Franchise Awards.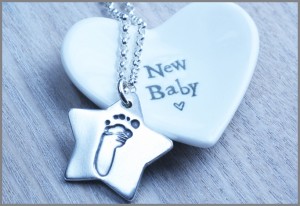 Previously an NHS nurse, mother of two Nicola joined the Smallprint network two years ago and since then has developed a thriving, home-based business, making personalised jewellery for a customer base that ranges from proud parents to bereaved relatives.
Her background helped to cater for the range of emotions and situations of the customers of Smallprint, which trains its franchisees to make unique pieces of jewellery bearing fingerprints, handprints, footprints, writing and drawings.
Being her own boss allowed Nicola the flexibility to return to the NHS frontline to support colleagues during the peak of the Covid-19 pandemic, while maintaining her Smallprint business.
She said: "I'm just so incredibly proud to have been recognised like this. Three years ago, I wouldn't even have thought about running my own business.
"Now I'm an entrepreneur! I love what I do and the joy it gives to my customers. Together with the support of my family, a great Franchisor and my fellow franchisees, this is what drives me forward."
Smallprint has developed a worldwide network of franchisees on five continents since its launch in 2006.
Founder and mum-of-two Maija Pykett came up with the idea for a fingerprint pendant when her and husband Oliver's son Dylan was just two years old.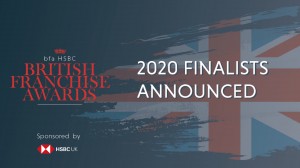 Maija said: "We're so proud of Nicola and what she has achieved. These awards are the Oscars of the franchise industry, so to reach the shortlist is a testament to the combination of a system that is home-based and flexible, with a focus on personalised products."
The bfa believes franchising has an important role to play over the coming months and years as a challenging employment market shifts the focus to individuals starting their own business.
It says franchising offers these would-be entrepreneurs a proven system for growth.
Bfa CEO Pip Wilkins said: "The existing business before Nicola took over was performing well, which makes the transformation all the more impressive. Within a year, she increased sales by 48% and social media followers by 217%."
HSBC head of franchising Andrew Brattesani added: "Focusing on customer engagement and attending local fairs and events really helped propel Nicola's business into the limelight, making sure that the customer base is strong throughout the year, rather than having seasonal peaks and troughs."
The awards will be presented on November 30 at a ceremony in Birmingham's The Vox conference centre.