A minority stake in Bristol's largest shopping centre, the Mall at Cribbs Causeway, is set to be out up for sale after its troubled co-owner Intu called in administrators this afternoon.
Intu, which also owns some of the UK's largest retail schemes, including Lakeside in Essex and the Trafford Centre in Manchester, has been struggling to fight off the move for weeks following the closure of its centres during the coronavirus lockdown.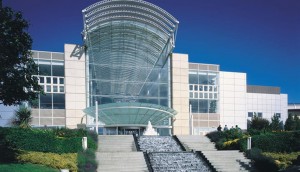 The group, co-owner of the city-centre St David's in Cardiff, was facing financial problems before all its centres were forced to close in March.
However, its collapse is being viewed as the most significant corporate casualty of the Covid-19 crisis so far. 
The appointment of KPMG as administrators comes after talks with creditors over its £4.5bn debts stalled. Many of the retail chains in its centres have stopped or delayed paying rent – on the last quarterly rent day Intu is understood to have received just 29% of rental income it was due. 
The group directly employs almost 3,000 people across its 17 UK shopping centres. A further 102,000 people work in stores in those centres. KPMG said all Intu's centres, which include nine of the UK's top 20 shopping centres, would remain open.
At 730,000 sq ft and with 135 retailers and restaurants – including anchor stores John Lewis and M&S – as well as 7,000 car parking spaces, The Mall, pictured, is the region's largest retail centre. Since opening in 1998 around 200m people have visited and it now attracts 12m shoppers annually.
Two-and-a-half years ago Hammerson, the retail property giant that co-owns Cabot Circus in Bristol city centre, took the retail industry by surprise with a recommended £3.4bn offer for Intu – its smaller rival. However, the takeover was later abandoned. 

KPMG partner Jim Tucker, one of the joint administrators, said: "Intu owns many of the UK's biggest and best-known shopping centres. The challenges affecting UK retail are well known and have been exacerbated by the impact of Covid-19 and the resulting lockdown.
"As today's administration makes clear, those challenges have fed through to owners of retail property, even to owners of high-quality shopping centres such as Intu's."
According to KPMG, Intu's retail centres are owned individually by companies, allowing them to trade as normal.
Intu's creditors have agreed to pay £12m to keep the company's centres open as the administration process is played out.