Each week Bristol Business News gives a prominent member of the city's business community the last word on its weekly e-bulletin. This week Urfan Ali, senior associate for Bristol-based youth empowerment social enterprise Babbasa, answers our 10 questions.
What was the LAST: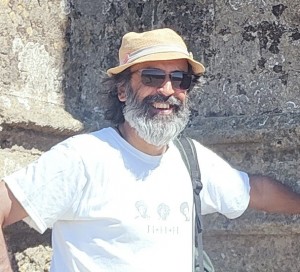 Film you watched? Not quite a film, but just finished watching the final season of Better Call Saul, the Breaking Bad spin-off prequel. Though it's a TV drama it has a cinematic feel to it with some of the best drawn-out characters to grace the screen. Controversy alert: I think it's better than Breaking Bad.
Book you read? Foyle's Philavery: A Treasury of Unusual Words. I absolutely love discovering weird and delightful new words and this book is crammed with them. In fact, I'm such a logophile that I set up a small WhatsApp group (called The Phrontistery) where I and a few friends share and pursue the "epeolatry".
Music you bought/downloaded: Curtis Harding's epic If Words Were Flowers. An absolutely gorgeous album of psychedelic soul. Like a mix of Sly, Curtis, Kiwanuka and Darondo. So many standout tracks, especially The One and Hopeful.
Concert or play you went to? Johnny Echols and the Love Band at The Fleece. Johnny is the original guitarist from Love and played on the seminal Forever Changes album. The Love Band (formerly known as Baby Orange) were Arthur Lee's backing band later in his career and toured with him until his untimely demise in 2006. Nothing beats the live music experience, especially when you're hearing some of your all-time favourite tunes; quite a gospel experience.
Sporting event you attended? Does watching the Commonwealth Games count? I used to play table tennis for my school (many moons ago) so I really enjoy watching the professionals play it; something quite mesmerising about the rallies.
Holiday you went on? Nothing recently but we're just about to take a week-long tour of the South Coast, all the way from Brighton to the Jurassic coast. There'll be plenty of trekking and lazing.
Restaurant you ate in? Kuch on Whiteladies Road. I am a very fussy eater as I have been spoilt at home with the most delicious food possible. So when I go out to eat, I'm like the Goldilocks of food – too salty, too bland, too spicey – I'm hard to please, but Kuch ticks all the taste boxes for me.
Thing that annoyed you? When the battery on my Bluetooth earbuds died on me while I was out and about last week. If I'm travelling somewhere on my own, I've got to have my music accompany me; makes the journey shorter and more enjoyable.
Thing that made you laugh out loud? Seeing a 3D avatar version of my goofy self replicated multiple times to fill out a virtual cinema auditorium! It's part of the Storytrails project and I was one of the contributors talking about independent cinema and the power of the collective shared experience.
Piece of good advice you were given? You cannot control what other people will say or how they will behave, no matter how annoying, frustrating or exasperating, but what you can control is the way you respond. I read that in the Daily Stoic and that was one of the key learnings for me. It's not always easy (especially with some of the friends I have!) but it's always something that I try to adhere to keep myself level of head and peaceful of mind.
Urfan Ali is director of Planet Urf, a consultancy offering strategic brand services for start-ups, SMEs and non-profits; applying a multidisciplined and inclusive lens to narrative and experience. He is also a long-standing senior associate for Babbasa, the Bristol-based youth empowerment social enterprise. A former DJ turned mix maker, he is obsessive about discovering new musical sounds and is a regular gig and festival goer.