Each week Bristol Business News lets a prominent member of the area's business community have the last word on its weekly e-bulletin. This week Rachel Finch, managing director of tax consultancy Finch & Associates, answers our 10 questions.
What was the LAST: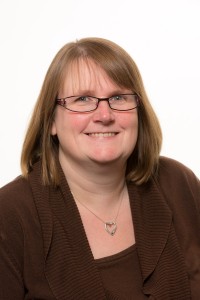 Film you watched? Captain Marvel. Marvel Universe movies are one of my guilty pleasures. When I've had a stressful week they are a great way to escape
Book you read? I spend almost two hours each day commuting so I pass the time listening to books on Audible. I have just finished listening to Sherlock Holmes: The Definitive Collection read by Stephen Fry, which was fantastic.
Music you bought/downloaded? I do love to stream music and because of the variety available, the songs streamed can get a little weird and eclectic. I should say something cool but in reality it was probably Abba Gold as it's my favourite to sing and dance to when I'm cooking dinner.
Concert or play you went to? It was probably the Royal Shakespeare Company performing Macbeth in Stratford. I do love watching Shakespeare live, and the amazing reinterpretations of style and locations the directors bring.
Sporting event you attended? When my husband and I were in Seattle earlier this year we decided to experience an MLS soccer game, so we went to see the Seattle Sounders v Houston Dynamo. Seattle won 1-0. It was an odd experience as the fans stand up throughout the game and they have no songs or chants.
Holiday you went on? My husband and I have just returned from a week in Fuerteventura. With the various tax deadlines I have to work to, we have limited points in the year when we can get away and early November is one of the few available, so we went for some sun and sangria before the January tax deadline chaos began.
Restaurant you ate in? I wish I could say somewhere glamorous but in reality it was Nando's. My husband tends to work long hours and there is one around the corner from his work – so a cheeky Nando's is a close as we normally get to a date night!
Thing that annoyed you? Christmas music being played in shops in early November. I absolutely love Christmas, it is the greatest time of the year as I get to be with my friends and family. However, I do feel that starting it earlier and earlier really detracts from the magic of the season.
Thing that made you laugh out loud? My basset hound 'singing' at the top of his voice along with a recorder. The noise was deafening but he was very proud of himself.
Piece of good advice you were given? Trust yourself – your instincts have got you this far.
Rachel Finch is the founder of Clevedon-based Finch & Associates, which specialises in US taxation and R&D tax credits. She has been a dedicated tax advisor for 23 years and advises US expats and UK firms on their US tax returns. She is also a member of the Chartered Institute of Taxation and the National Association of Enrolled Agents in the US. Outside of work, Rachel loves baseball and tries to attend at least one major league game each year. A huge Miami Marlins baseball fan, she and her husband try to go to Florida every couple of years to watch games. Rachel is also Gloucester born and bred, so being a Gloucester Rugby fan is part of her DNA.