Each week Bristol Business News gives a prominent member of the city's business community the last word on its weekly e-bulletin. This week Mya Castillo, sales and marketing consultant for The Chocolate Factory regeneration project in Greenbank, answers our 10 questions.
What was the LAST: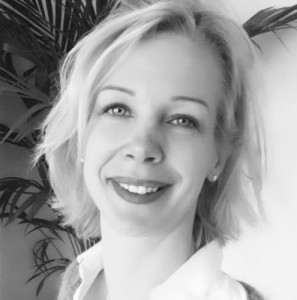 Film you watched: Goodfellas – for the millionth time!
Book you read: Scattered Minds, Dr Gabor Maté
Music you bought/downloaded: The Car, Arctic Monkeys
Concert or play you went to see: Chic, Bristol Harbourside
Sporting event you attended: World Cup Final 2022 (on the telly, does that count?)
Holiday you went on: Beach, Ibiza 2022
Restaurant you ate in: Buenasado, Whiteladies Road
Thing that annoyed you: The deliberate destruction of the NHS by the current UK government
Thing that made you laugh out loud: Andrew Tate getting taken down by Greta Thunberg
Piece of good advice you were given: Never burn your bridges in business.
Mya Castillo is currently consulting on The Chocolate Factory development in Greenbank, advising her clients on all aspects of sales and marketing. She has worked in the residential development sector in the city for over 20 years, starting her new homes career with the Berkeley Group before moving onto Savills. Taking the leap into consultancy in 2010 she was driven by a passion to help her clients hit their goals for a project and works with a number of developers and funders of varying sizes.