Each week Bristol Business News gives a prominent member of the city's business community the last word on its weekly e-bulletin. This week Muir Macdonald, the incoming South West chair of the Institute of Directors, answers our 10 questions.
What was the LAST: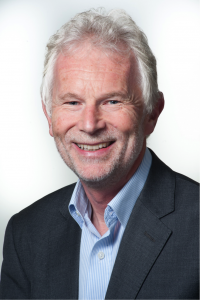 Film you watched? Apart from the Christmas James Bond TV binge (Quantum of Solace), I have just caught up with Three Billboards Outside Ebbing, Missouri. Fabulous and powerful.
Book you read? Norwegian Wood by Haruki Murakami.  I was recently spending some time in Japan and everyone there is supposed to have read it! Lovely orientation. Am now into The Future of the Professions – a thought-provoking research by father-and-son Daniel and Richard Susskind of a world of Artificial Intelligence taking over from lawyers, doctors, teachers… I reckon we'll still need directors, though – even more so!
Music you bought/downloaded? Spotify has almost all my needs covered – except when it comes to vinyl. Just happened to be near a fabulous shop in Holt, Norfolk, on Record Store Day and splashed out on a remastered Wish You Were Here by Pink Floyd. Classic.
Concert or play you went to? Bath's Ustinov Studio had a wonderful run before Christmas of The Model Apartment by Donald Margulies. No interval, so nowhere for the emotions to recover from this US dark comedy – superb production.
Sporting event you attended? Am still in rapture from Bath Rugby's win over Leicester Tigers at The Rec. Nice way to round off a rollercoaster of a year for the Blue, Black and Whites!
Holiday you went on? Did I mention Japan? Been a long time since my wife and I had three weeks together. Lovely country, people, food – and trains that work….
Restaurant you ate in? Widcombe's The White Hart – a foursome with good friends and good beer.
Thing that annoyed you? I could say yet another train to London not running on time – in contrast to a certain Asian country where they run fast, clean and to the second. But, even more seriously, I am struck by the leadership deficit we seem to have among our politicians right now. Brexit is the toughest thing we've done in a very long time, of course, but good leadership is about having a sense of direction and taking people with you on that journey. Some leaders are clear where they're going yet find it difficult to take people with them, while others have a willing following yet no clear expression of their destination. Whether you're a Leaver or a Remainer, you need non-partisan statesmanlike leadership – and now!
Thing that made you laugh out loud? Brexit again. Where would we be without Radio 4's Dead Ringers on a Friday evening to lampoon our politicians and have a laugh at ourselves? Sublime humour lightens the load – a bit.
Piece of good advice you were given? "Would you like to take the top off that bottle of wine before you pour?" It was a good Christmas…
Muir Macdonald is a Chartered Director and Fellow of the Royal Academy of Engineering, with 30 years' public sector and 10 years' private sector experience. He is now a freelance strategic advisor to organisations large and small, particularly enjoying anything that involves engineering, defence, or both. He takes over as South West regional chair of the Institute of Directors (IoD) this month. The IoD has been representing, supporting and setting standards for business leaders nationwide for more than 100 years. It promotes professionalism in leadership, in governance and in the boardroom. Membership is open to directors and aspiring directors in the public, private and third sectors, spanning the smallest and the largest enterprises alike. The IoD South West brings the benefits even closer to members and with a more local relevance. Its events aim to stimulate, inspire and widen networks while continuing members' professional development.