Each week Bristol Business News gives a prominent member of the city's business community the last word on its weekly e-bulletin. This week Mike Dodd, Bristol-based development director of impactful developer Socius, answers our 10 questions.
What was the LAST: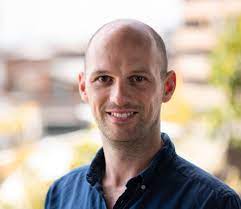 Film you watched: The Banshees of Inisherin. A fantastic, if slightly unusual, black comedy about a falling out between two friends. Colin Farrell was great and we thoroughly enjoyed watching it (although my wife fell asleep!)
Book you read: Fire & Flood by Eugene Linden. A history of climate change in the modern era. Very readable and enlightening, although focused more on the US than UK.
Music you bought/downloaded: Return of the Dream Canteen – Red Hot Chili Peppers. I grew up listening to them and we're seeing them live next year so thought I best get up to speed with the new material!
Concert or play you went to see: James Taylor at the Hammersmith Apollo. A true musician who can actually still sing. Plus seeing Steve Gadd on the drums was a real treat.
Sporting event you attended: Chippenham Hockey Club vs City of Bath. We drew 2-2 in a closely fought battle with one of our local rivals.
Holiday you went on: Long Beach, California, to stay with some friends followed by a road trip to the beautiful Yosemite Valley and Sequoia National Park.
Restaurant you ate in: We've got a new-born baby so we haven't got out for dinner much recently, but I had a fantastic lunch at Marmo on Baldwin Street recently.  Great food and they serve Deya beer!
Thing that annoyed you: Arsenal losing to Man City this week. I made the mistake of getting my hopes up.
Thing that made you laugh out loud: Why did the scarecrow get an award – because he was outstanding in his field.
Piece of good advice you were given: Sleep when the baby sleeps!
Mike Dodd is development director at Socius, the impactful developer with a £1.5bn pipeline across major UK towns and cities including Bristol, where it is behind Soapworks, the site in Old Market that housed the former Gardiner Haskins department store, and St Christopher's in Westbury Park, where it plans the city's first net zero integrated retirement community. Privately-owned and with B Corp (pending) status, Socius – formerly known as First Base – partners with global investors to balance profit and purpose while delivering inspiring and sustainable mixed-use places.