Each week Bristol Business News gives a prominent member of the city's business community the last word on its weekly e-bulletin. This week Melissa Toney, head of regulatory and licensing at Gregg Latchams, answers our 10 questions.
What was the LAST: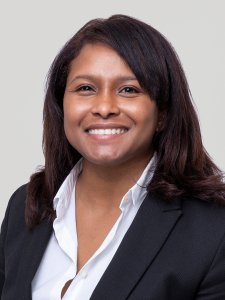 Film you watched? Joker- of course!
Book you read? The 24-Hour Café by Libby Page.
Music you bought/downloaded? You Can't Steal My Joy by Ezra Collective.
Concert or play you went to? Concert: Coldplay/John Legend. I would literally go and see them again tomorrow, they were so good. Play: Barbershop Chronicles at Bristol Old Vic – so lucky to have this on our doorstep, I try and go regularly.
Sporting event you attended? Bristol Rovers v Wolves.
Holiday you went on? Aruba is my one of favourites. Bring on Maldives in March.
Restaurant you ate in? Henry's in Bath – and I really like Adelina's Yard, which is fast becoming my go-to place for Bristol.
Thing that annoyed you? People walking with headphones and their heads down on a busy pavement, so they don't see you until it is too late and so you end up doing the little pavement dance trying to get past.
Thing that made you laugh? Playing a game of Logo at the weekend with friends after a few glasses of wine.
Piece of good advice you were given? Never go to bed angry with your partner.
Melissa Toney is a specialist regulatory and licensing lawyer specialising in professional disciplinary proceedings as well as challenges to regulatory and licensing decisions on appeal. She regularly assists operators in the food, drink and hospitality industry with a host of legal needs including the monitoring of licences. Melissa also has a specialist interest in sports law and regularly advises sports people, organisations and coaches and is committed to the cost-effective resolution of sports-related disputes.