Each week Bristol Business News gives a prominent member of the city's business community the last word on its weekly e-bulletin. This week Matt Rees, managing director of Bristol integrated marketing agency Fiora, answers our 10 questions.
What was the LAST: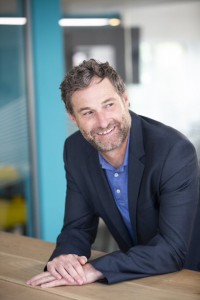 Film you watched? Dog: a comedy drama on Netflix drama about a bromance between a US soldier and a dog with PTSD. It's cliched but entertaining. The dog is cool, but I spent the whole film trying to work out how they got him to act so well!
Book you read? Guns, Germs and Steel by Jared Diamond. Truly enlightening in parts, duller in others.
Music you bought/downloaded? Seventeen Going Under – Sam Fender. The next British rock and roll superstar.
Concert or play you went to? I haven't been to a concert or play for as long as I can remember, although I did watch the Sign o' the Times concert film by Prince on Amazon recently. I'd forgotten how awesome it was. And still is. They don't make them like Prince anymore…apart from Sam Fender.
Sporting event you attended? Whitchurch vs Avon Athletic U12's Avon Youth League opening fixture. A real cross-town junior grudge match. Tackles flying everywhere. Proper football.
Holiday you went on? Kefalonia this summer. Lovely, but a little over-rated compared to other Greek Islands. And yes, I did read Captain Correli's Mandolin while I was there.
Restaurant you ate in? Buenasado, the new Argentinian steak restaurant on Whiteladies Road. A bit like Pasture but you can actually get a table.
Thing that annoyed you? All football, including grassroots junior grudge matches, being cancelled as a mark of respect for the passing of the Queen, but cricket and rugby going ahead.
Thing that made you laugh out loud? I told my girlfriend that I'd made a bike out of spaghetti. She didn't believe me until I rode pasta.
Piece of good advice you were given? No-one got rich from working – only buying and selling stuff.