Each week Bristol Business News gives a prominent member of the city's business community the last word on its weekly e-bulletin. This week Marti Burgess, associate director of Gregg Latchams and chair of St Pauls Carnival CIC, answers our 10 questions.
What was the LAST: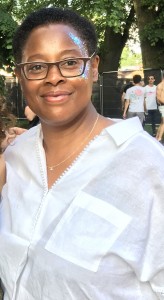 Film you watched? The Outlaw Josey Wales. Don't judge, it was on and I could not sleep
Book you read?  Homegoing by Yaa Gyasi
Music you bought/downloaded? Kendrick Lamar – The Weeknd
Concert or play you went to? Beyoncé and Jay-Z at the Principality Stadium in Cardiff
Sporting event you attended? School sports day
Holiday you went on? Hen weekend in La Palma
Restaurant you ate in? Pi Shop at The General
Thing that annoyed you? Being made to walk around a one-way system in a venue
Thing that made you laugh out loud? Being reminded in front of several people by Barbara Dettering, one of the elders from the Malcolm X Centre and founders of Carnival, that I should know my place and listen to her as she used to change my nappy when I was a baby. 
Piece of good advice you were given? Pick my battles and save my energy for the important ones and not get blindsided by unimportant and time-consuming things.
Montpelier-born Marti Burgess is head of corporate SME and associate director at Bristol law firm Gregg Latchams. She is also chair of the St Pauls Carnival CIC which will stage its 50th anniversary celebration tomorrow. She describes her hobbies as hanging out with my family, eating out, travelling, reading the news and listening to music.