Each week Bristol Business News gives a prominent member of the city's business community the last word on its weekly e-bulletin.
This week Lauren Couch, principal of BOOST&Co's Bristol office, answers our 10 questions
What was the LAST: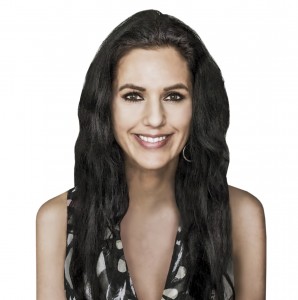 Film you watched? Jack Reacher: Never Go Back. I love the Lee Child books.
Book you read? I have a 15 month old, so it has been a while! I suspect it was a Lee Child book.
Music you bought/downloaded? A trance album. I love dancing and nightclubs (I should know better at my age)!
Concert or play you went to? Sterophonics at Westonbirt Arboretum
Sporting event you attended? Henley Regatta… although I did not see a boat race as I was busy in the Pimm's tent!
Holiday you went on? A long weekend in Vienna
Restaurant you ate in? Wilks in Redland
Thing that annoyed you? Judgment of others
Thing that made you laugh out loud? My son and my partner (everyday)
Piece of good advice you were given? Focus on what you want and what you can influence rather than be motivated by fears
Lauren Couch is the principal for BOOST&Co for the South West and Wales and is responsible for finding and completing new investment opportunities as well as heading the regional office. She joined the firm in January from BGF, having previously worked for RBS for 17 years. She has run regional teams in asset-based lending both in the South West and in London, and has also completed spells in credit, corporate banking and commercial lending. Lauren was born in Devizes, completed a law degree in Bristol and returned to the city following a spell in London in 2013. She lives in Bristol and her hobbies include anything fitness related, holidays, eating out and spending time with her family.