Each week Bristol Business News gives a prominent member of the city's business community the last word on its weekly e-bulletin. This week Laura Kerby, chief executive officer of Bristol-based cancer charity Penny Brohn UK, answers our 10 questions
What was the LAST: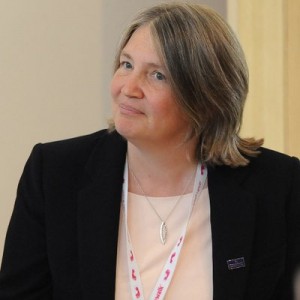 Film you watched? Finding Your Feet with Imelda Staunton, Celia Imrie, Joanna Lumley and Timothy Spall. I don't know whether I laughed more than I cried but it was an incredibly uplifting story about life's riches being found in our relationships and not in our wallets/purses.
Book you read? I like a good spy thriller and Need to Know by Karen Cleveland offered a tale of a female CIA agent with a challenging work/life balance exacerbated when she finds out her husband is part of her investigation. A story of a strong women who makes the right decisions in the end – quite inspiring!
Music you bought/downloaded? I remember listening to War of the Worlds by Jeff Wayne as a child and being terrified, I downloaded it when I heard a song on the radio. The idea of the Martians with that eerie music is still scary.
Concert or play you went to? I went to see Tom Williams, a young up-and-coming soft rock musician with lots of interesting songs about the South West, love, darkness and happiness.
Sporting event you attended? I cannot believe it was in 2017 but I went to watch Bristol v Harlequins at Ashton Gate. It was not a great result for the Bristol boys I am afraid.
Holiday you went on? Walking in beautiful Loch Lomond
Restaurant you ate in? Strawberry Thief, a wonderful European style café in Bristol with wide ranges of beers and excellent gluten free food. It was set up by Mike Harris, one of our amazing service users and it is great to be able to support him.
Thing that annoyed you? I get annoyed when I do not think people are listening to other people and with myself when I think I could of listened harder. It is a real skill and one which we all need to work at.
Thing that made you laugh out loud? My 17-year-old son often makes me laugh out loud with his quick wit on the world – his teenager perspective is always fresh and quizzical, which can be wonderfully thought provoking and at the same time highly comical.
Piece of good advice you were given? All you really have is your own integrity, never compromise or belittle it.
Laura Kerby left London four years ago and joined Penny Brohn UK as chief executive officer. She has enjoyed exploring the wonderful opportunities of Bristol and has been overwhelmed by the Bristolian support for Penny Brohn. This has led to many fellowships and friendships.
Laura has dedicated her career to health and wellbeing and prior to joining Penny Brohn UK had a long career at Nuffield Health. This included five years as an executive board member and MD of the consumer fitness division. Laura oversaw the successful operation and development of 65 fitness and wellbeing centres across the UK, including the acquisition of Greens in 2012.
Prior to that, Laura was operations director for the Sona group, where she was responsible for reengineering the health assessment business and managed the development of the largest physiotherapy network in the private sector.
To look after her own health and wellbeing, Laura loves the great outdoors, walking and dogs. She enjoys live music and spending time with her partner and son.